Houston Police Department
Composite Sketch of Suspect Wanted in Two Shooting Incidents
May 28, 2015 - Houston police have released a composite sketch and are asking for the public's assistance in identifying a suspect wanted in two shooting incidents within a two-mile area on the southeast side of the city on April 30.

The suspect is described only as a black male in his 20s to 30s, about 5 feet 10 inches to 6 feet tall with a thin to average build. He was wearing eyeglasses in both cases. A composite sketch of the suspect is attached to this news release.

Gunshots were fired at two male victims, 21 and 51. The younger victim was wounded and transported to an area hospital for treatment.

The first incident happened in the 5400 block of Scott Street about 9:50 a.m. when the victim, 21, was driving southbound on Scott Street and waiting at the light at the North MacGregor intersection. The victim heard a "pop" and felt his arm go numb. He looked to his left and saw an unknown black male (suspect) in a late model, black GMC or Chevrolet pickup truck. The suspect was pointing a scoped rifle at him. The victim pulled over and called 911. Paramedics transported the victim to Ben Taub General Hospital for treatment.

The second incident occurred about 2:15 p.m. at 2523 Calumet as the victim, 51, was standing on the side of the road waiting for traffic to pass. At that time, a pickup truck with the same description in the first incident stopped in front of him. An unknown black male in the truck pointed a rifle at him. The victim jumped and managed to avoid being struck as the suspect fired shots in his direction.

Investigators in the Investigative First Responders Division are asking anyone with information on the identity of the suspect to contact Crime Stoppers at 713-222-TIPS.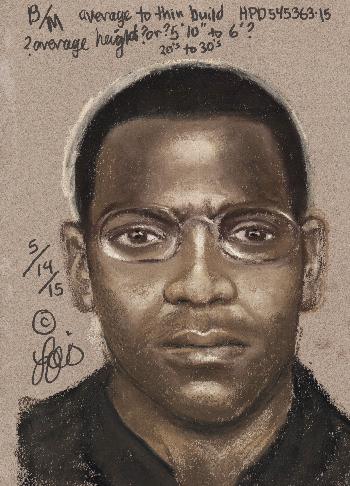 JFC/VHS 5-28-15
Inc #s 054645015, 054536315
For additional information, please contact the HPD Public Affairs Division at 713-308-3200.