>
Police
>
News Release
POLICE Department
Suspect Arrested, Charged in Fatal Shooting at 2619 Cedarmoor Court
July 01, 2019
- Charges have been filed against a suspect arrested in the fatal shooting of a woman at 2619 Cedarmoor Court about 10:40 a.m. on Saturday (June 29).
The suspect, Thang Duc Nguyen (A/m, 50), is charged with murder in the 338th State District Court. He is accused in the death of his wife, Phuong Thuy Vuong, 35, of the above address, who died at the scene.
A booking photo of Nguyen is attached to this news release.
HPD Homicide Division Sergeants M. Brady and M. Casso reported:
HPD patrol officers responded to a shooting call at a residence at the above address and found Ms. Vuong deceased on her bed. She had suffered a gunshot wound. Nguyen (Vuong's husband) remained at the scene and was taken into custody.
Nguyen later confessed to his role in the shooting. Preliminary indications are the shooting was a result of a domestic dispute.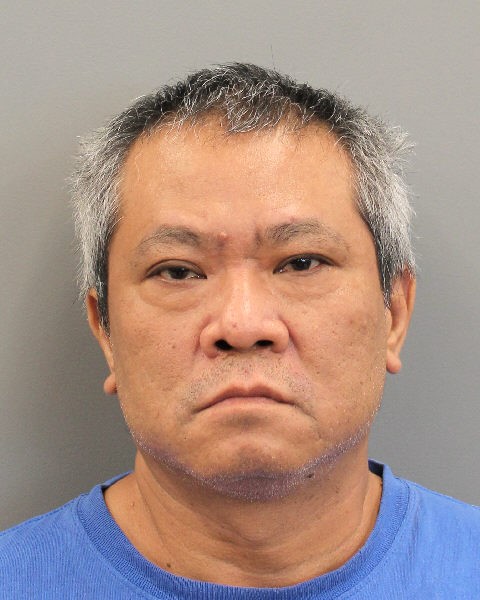 Thang Duc Nguyen




VHS/JFC 7-1-19
Inc. #082649419

For additional information, please contact the HPD Public Affairs Division at 713-308-3200.