>
Police
>
News Release
POLICE Department
UPDATE: Person of Interest Sought in Fatal Shooting at 11246 Hendon Lane
July 24, 2019 - Houston police are asking for the public's help in locating a man wanted for questioning in the fatal shooting of two men at 11246 Hendon Lane about 3 a.m. on May 27.

The person of interest is identified as Michael W. Brown. A prior booking photo of Brown, who has not been charged in this case, is attached to this news release.

One victim, Travis Cary, 52, of the above address, was pronounced dead at the scene. A second male was also pronounced dead at the scene. His identity is pending verification by the Harris County Institute of Forensic Sciences.

HPD Homicide Division Sergeant J. Horn and Detective K. Mcdonald reported:

HPD patrol officers responded to a shooting call at the above address and found Mr. Cary and another male with gunshot wounds lying on the ground near the front porch area. Paramedics responded to the scene and pronounced the men deceased.

Further investigation determined Cary was talking with an unknown female on his front porch for several minutes. She then left. Moments later, two unknown black males approached Cary while he was still on his porch. Both males fought with Cary and, during the fight, Cary and one of the suspects were shot. The surviving suspect ran toward a newer model, silver Nissan Murano or Rogue parked nearby on Leawood and fled the scene. The vehicle was last seen traveling northbound on Leawood.

Further investigation identified Brown as a person of interest who investigators believe may have direct knowledge of what occurred in this incident. He is currently charged and wanted in an unrelated incident.

Anyone with information on the whereabouts of Michael W. Brown or in this case is urged to contact the HPD Homicide Division at 713-308-3600 or Crime Stoppers at 713-222-TIPS.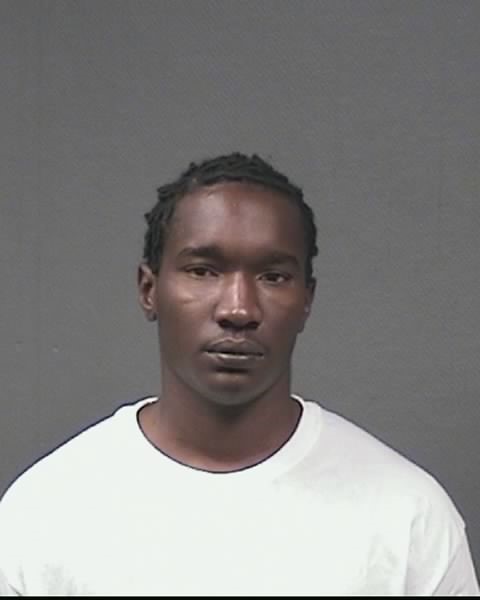 Michael W. Brown
(Person of Interest)


Update: VHS/KJS 7-24-19
VHS/JFC 5-28-19
Inc. #066752919


For additional information, please contact the HPD Public Affairs Division at 713-308-3200.