>
Police
>
News Release
POLICE Department
Update: Suspect Arrested, Charged in 2003 Fatal Shooting at 421 Navigation
July 17, 2019
- A suspect charged and wanted in the fatal shooting of a man and the wounding of another at 4201 Navigation about 11:20 p.m. on June 25, 2003 is in custody.
The suspect, Jose Luis Lopez (H/m, 51), is charged with murder and aggravated assault with a deadly weapon in the 232nd State District Court.  A photo of Lopez is attached to this news release.
HPD Homicide Division Lieutenant M. Countryman reported:
On June 25, 2003, HPD patrol officers responded to a reported shooting at Daniel's Lounge at the above address.  Upon arrival, they found victim Alfredo Zaldana, 27, dead at the scene.  Victim Alonzo Von, 37, was transported to an area hospital where he survived his wounds.
Further investigation determined Mr. Zaldana was arguing with the suspect at the bar about music being played in the lounge.  Mr. Zaldana and Mr. Von then walked back to the pool table.  The suspect followed the two men and shot them both before fleeing the scene.
Further investigation led to the identification of Lopez as the suspect in this case and, on July 27, 2003, he was charged in the shootings.
Lopez remained at large until June 7, 2019 when he was arrested by U.S. Customs and Border Patrol agents in Zapata County.  He was extradited back to Houston and booked into the Harris County/City of Houston Joint Processing Center (JPC).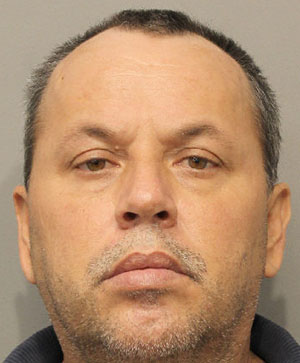 suspect Jose Luis Lopez


KJS/VHS 7-17-19
Inc. #089325003

For additional information, please contact the HPD Public Affairs Division at 713-308-3200.