>
Police
>
News Release
POLICE Department
Suspect Arrested, Charged in Fatal Stabbing at 1333 Eldridge Parkway
July 18, 2019
- Charges have been filed against a suspect arrested in the fatal stabbing of a man at 1333 Eldridge Parkway #1418 about 6:35 p.m. on Wednesday (July 17).  
The suspect, Carlos Raushawn Cacho (b/m, 17), is charged with murder in the 209th State District Court.  He is accused in the death of his father, Carlos Colon Cacho, 49, who was pronounced dead at the scene.  
A booking photo of Carlos Raushawn Cacho is attached to this news release. 
HPD Homicide Division Sergeant C. Mangano and Detective A. Lopez reported:  
HPD patrol officers responded to a cutting call at the above address and found Mr. Carlos Colon Cacho deceased inside the apartment.  Paramedics responded to the scene and pronounced him deceased from a stab wound.  His son, Carlos Raushawn Cacho, was detained at the scene and later confessed to investigators he had stabbed his father.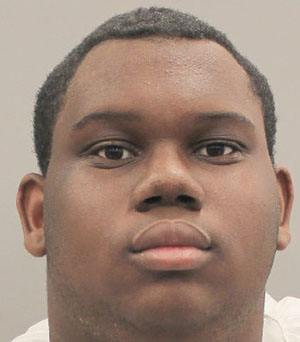 Carlos Raushawn Cacho


VHS/KJS 7-18-19
Inc. #091504819

For additional information, please contact the HPD Public Affairs Division at 713-308-3200.