>
Police
>
News Release
POLICE Department
Suspect Charged in Incident at 8106 Martin Luther King Boulevard
January 10, 2020
- A suspect has been charged following an incident in which a HPD officer discharged his duty weapon, striking the suspect, at a suspect at 8106 Martin Luther King Boulevard about 1:25 p.m. on Thursday (January 9).
Keith Martin (b/m, 45) is charged with misdemeanor terroristic threat in Harris County Criminal Court #15. Martin was transported to Memorial Hermann Hospital in stable condition. A previous booking photo of Martin is attached to this news release.
The HPD officer who discharged his duty weapon is assigned to the Gang Division High Intensity Drug Trafficking Areas (HIDTA) Proactive Gang Squad and was sworn in as an officer in February 2014. He was not injured in this incident. Due to the nature of the officer's assignment, his name is not releasable.
HPD Special Investigations Unit Sergeant J. Hekimian and Detectives N. Arellano, J. Brown and R. Lujan reported:
Officers assigned to the HIDTA squad were conducting a joint investigation with other agencies and were sitting in their unmarked pickup truck in a Walgreens parking lot at the above address. As officers were conducting surveillance, an unknown male (Martin) walked behind their truck and then to the front of the truck and looked inside. Martin waved his hands, gestured for the officers to get out of their truck and stated "come out, come out." He then struck the hood of the truck with his hands and went to the driver's side door, tried to open it and stated he had something for the officers. Martin continued to walk around the truck trying the door handles and became increasingly angry and agitated that the doors were locked and the officers would not exit their vehicle.
Officers observed Martin again walk in front of the truck and continue to motion for the officers to get out. He again stated he had something for them. Martin then removed his backpack from his shoulders, held the backpack in front of him, and unzipped it. Officers saw Martin put his right hand in the backpack up to his elbow and raise the backpack in a manner that looked like he had a gun in it and was about to begin firing at them. Officers believed they were about to be shot and one officer discharged his weapon, striking the male more than once. He was transported to the hospital.
As is customary when an HPD officer discharges his weapon and strikes a suspect, this case is being investigated by the HPD Special Investigations Unit, the HPD Internal Affairs Division and the Harris County District Attorney's Office.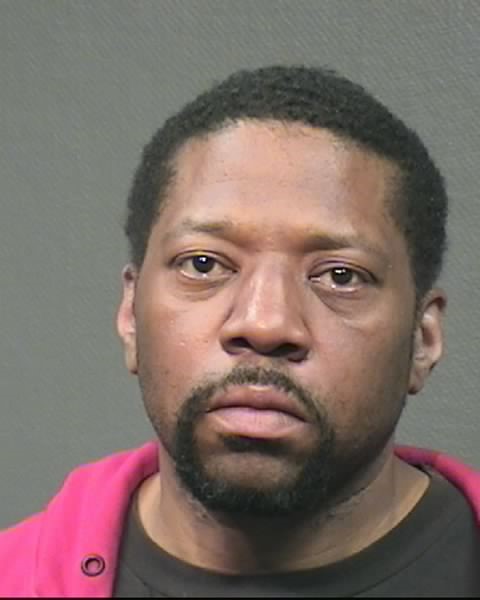 Keith Martin






JKS/KJS 1-10-20
Inc. #004005720
For additional information, please contact the HPD Public Affairs Division at 713-308-3200.