>
Police
>
News Release
POLICE Department
Suspect Arrested, Charged in Shooting at 4715 Emancipation Avenue
October 19, 2020 - Charges have been filed against a suspect arrested in the shooting of a man at 4715 Emancipation Avenue about 12:30 a.m. on Sunday (October 18).  

The suspect, Ronald Kent McClelland (b/m, 40), is charged with aggravated assault with a deadly weapon and felon in possession of a weapon in the 263rd State District Court.  A booking photo of McClelland is attached to this news release.  

The victim, 32, was transported to an area hospital where doctors stated he is expected to recover.

HPD Major Assaults & Family Violence Division Officers L. Kauffman and A. Ferrell reported:  

The victim and another male got into an altercation that began inside a bar at the above address.  During the altercation, the victim was shot.  Paramedics transported the victim to the hospital.  

Further investigation and witness statements identified Ronald McClelland as the suspect and he was subsequently arrested and charged for his role in the incident.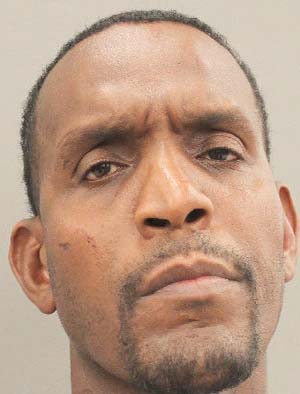 Ronald Kent McClelland
VHS/JFC 10-19-20
Inc. #138243320
For additional information, please contact the HPD Public Affairs Division at 713-308-3200.