>
Police
>
News Release
POLICE Department
Update: Suspects Arrested, Charged in September 2020 Fatal Shooting at 4400 North Freeway
April 1, 2021 - Charges have been filed against two suspects arrested in the fatal shooting of one man and the wounding of another man at 4400 North Freeway (North Interstate Highway 45) service road about 2 a.m. on September 12, 2020.  

The suspects, Cornelius Watson (b/m, 42) and Vincent Harris (b/m, 20), are charged with murder and aggravated assault with a deadly weapon in the 230th State District Court.  They are accused in the death of Jarmel Jarmon-Joiner, 34, and the wounding of Daniel Partida, 37.  

Booking photos of Watson and Harris, both in custody on unrelated charges, are attached to this news release. 

HPD Homicide Division Sergeant J. Brooks reported:  

Officers were dispatched to a shooting call at the intersection of Crosstimbers Street and the freeway service road at the above address. Officers arrived and found the victim unresponsive in the crosswalk of the roadway.  He had suffered at least one gunshot wound.  Paramedics pronounced the man, later identified as Mr. Jarmon-Joiner, deceased at the scene. 

Further investigation determined Partida was in the 1300 block of Crosstimbers with bags of newly purchased articles of clothing, replacing items stolen from him.  As Partida attempted to get his items back, he was assaulted by several people at a gas station at 1333 Crosstimbers.  At some point during the assault, one or two of the suspects pulled out pistols and pursued Partida to the intersection of the North Freeway service road and fired shots at Partida.  At that time, Jarmon-Joiner, a bystander, was attempting to cross the intersection in his wheelchair when he was struck by the gunfire and died at the scene.  The suspects fled the scene in a silver GMC Terrain, traveling southbound on the service road.

Further investigation identified Watson and Harris as the two suspects and both were subsequently charged on Wednesday (March 31) for their roles in the shooting.  

At the time of the incident, Harris was out on bond for three aggravated assault with a deadly weapon charges and was also charged with three unrelated additional violent felonies.  Watson was out on a felony Personal Recognizance (PR) bond and has since been charged with three violent felonies with firearms.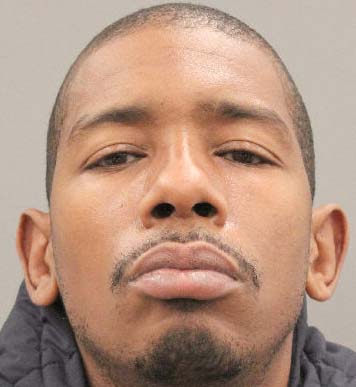 Cornelius Watson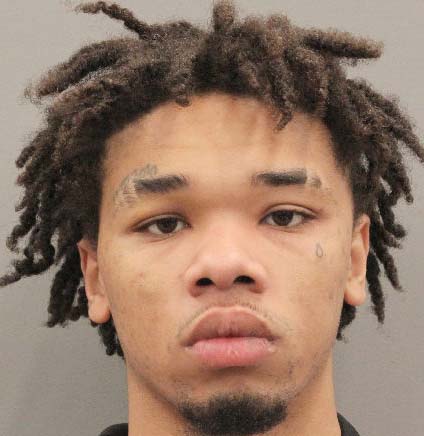 Vincent Harris
Update: VHS/JFC 4-1-21
JFC/KJS 9-14-20
Inc. #120820620
For additional information, please contact the HPD Public Affairs Division at 713-308-3200.