>
Police
>
News Release
POLICE Department
Suspect Arrested, Charged in Fatal Crash at 4100 Wayne Street
May 11, 2021 - Charges have been filed against a suspect arrested in a fatal crash at 4107 Wayne Street that occurred about 9:20 p.m. on Monday (May 10).

The suspect, Kenneth Lionell Walker (b/m, 43), is charged with manslaughter in the 180th State District Court. A booking photo of Walker is attached to this news release.

The identity of the deceased female victim, 40, is pending notification to family members by the Harris County Institute of Forensic Sciences.

HPD Vehicular Crimes Division Sergeant D. Rose and Officer J. Roberson reported:

Walker was driving a red Dodge Ram pickup truck at a high rate of speed northbound at the above address when he ran a stop sign at the intersection of Crane Street. He lost control of the vehicle, the truck rolled over, left the roadway and then struck a utility pole. Walker was ejected from the truck and the victim, a passenger, was partially ejected. Paramedics pronounced her deceased at the scene.

Walker was treated for minor injuries at a hospital, booked into the Harris County Joint Processing Center and subsequently charged in the crash.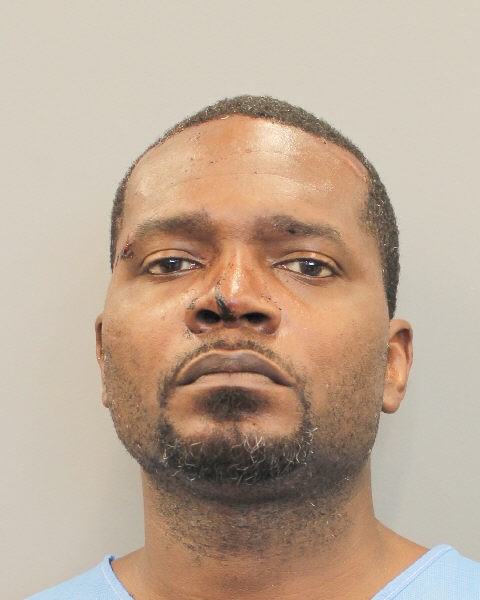 Kenneth Lionell Walker



JKS/JFC 5-11-21
Inc. #062506121-Q

For additional information, please contact the HPD Public Affairs Division at 713-308-3200.