>
Police
>
News Release
POLICE Department
UPDATE: Suspect Arrested, Charged in Fatal Shooting at 9808 Bauman Road
May 21, 2021 - Charges have been filed against a suspect arrested in the fatal shooting of a man at 9808 Bauman Road that occurred about 11:45 p.m. on Wednesday (May 19).

The suspect, Sergio Gutierrez (H/m, 35), is charged with murder in the 174th State District Court. He is accused in the death of Salvador Arredondo, 33.

A booking photo of Gutierrez is attached to this news release.

HPD Homicide Division Sergeant M. Arrington and Detective M. Perez reported:

Officers responded to a shooting at the above address and found Mr. Arredondo slumped against the wall of the vacant building. Responding Houston Fire Department paramedics pronounced Arredondo deceased. A witness stated he and Arredondo are homeless and had been sitting at the location, drinking, when an unknown suspect walked up to them and began shooting. The witness stated he ran to a nearby friend's house and returned with the friend and found Arredondo deceased.

Further investigation identified Gutierrez as the suspect in this case. He was taken into custody on Thursday (May 20) without incident and admitted to shooting Arredondo multiple times.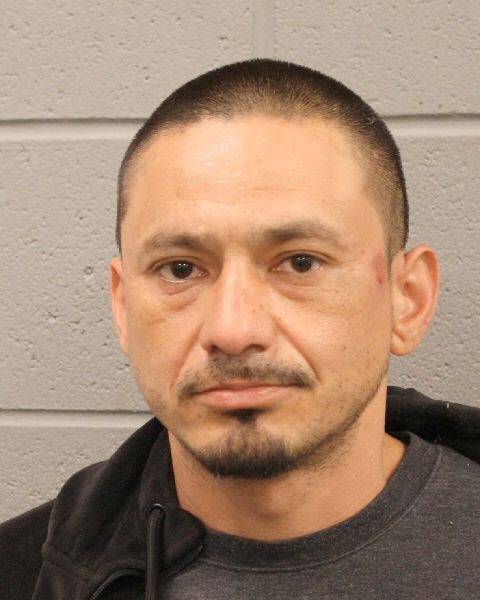 Sergio Gutierrez



VHS/JKS 5-21-21
JKS/VHS 5-20-21
Inc. #067013121

For additional information, please contact the HPD Public Affairs Division at 713-308-3200.