>
Police
>
News Release
POLICE Department
UPDATE: Charges Upgraded in Female's Death at 7003 Bissonnet Street
May 5, 2022 - Charges have been upgraded against a suspect arrested in the death of a female at 7003 Bissonnet Street about 2:45 p.m. on April 17.

The suspect, Miguel Angel Moreno, 60, is now charged with murder in the 262nd State District Court. Moreno was previously charged with tampering with evidence in the same court.

A booking photo of Moreno is attached to this news release.

The identity of the victim and her cause of death are pending notification to family members by the Harris County Institute of Forensic Sciences.

HPD Homicide Division Sergeant W. Dunn and Detectives M. Hughey and K. Clark reported:

HPD patrol officers responded to a suspicious package call at the above address and found deceased female inside. A preliminary investigation indicated a male took the box out of his apartment and wheeled it through the complex in a hand cart.

Further investigation identified the male as Moreno and, after being questioned by investigators, was subsequently charged for moving the female's body. Following additional investigation, the Harris County District Attorney's Office was contacted and Moreno was subsequently charged with her murder.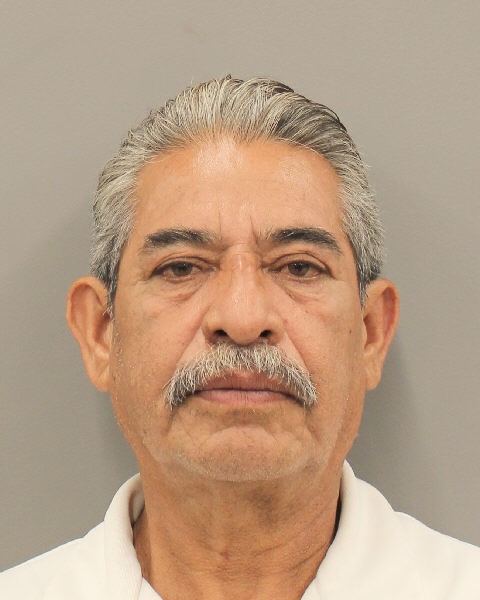 Miguel Angel Moreno



VHS/JKS 5-5-22
VHS/JKS 4-19-22
Inc. #050590922
For additional information, please contact the HPD Office of Community Affairs at 713-308-3200.