>
Police
>
News Release
POLICE Department
Suspect Arrested, Charged in Fatal Shooting at 6113 Gulf Freeway
May 17, 2022 - Charges have been filed against a suspect arrested in the fatal shooting of a woman at 6113 Gulf Freeway (South Interstate Highway 45) service road about 3:35 a.m. on Monday (May 16).

The suspect, Ernesto Pacheco, 46, is charged with murder in the 232nd State District Court. A booking photo of Pacheco is attached to this news release.

The identity of the victim, 31, is pending verification by the Harris County Institute of Forensic Sciences.

HPD Homicide Division Detectives J. Escobar and S. Overstreet reported:

HPD patrol officers responded to a shooting at the apartment complex at the above address and met with Pacheco, who stated he shot the victim, his girlfriend, in self defense.

Officers located the victim in a back bedroom. She had suffered multiple gunshot wounds. Houston Fire Department paramedics pronounced the woman deceased. Pacheco was detained at the scene.

Further investigation led to Pacheco being charged in the incident. He was transported to the Harris County Joint Processing Center and then booked into the Harris County Jail.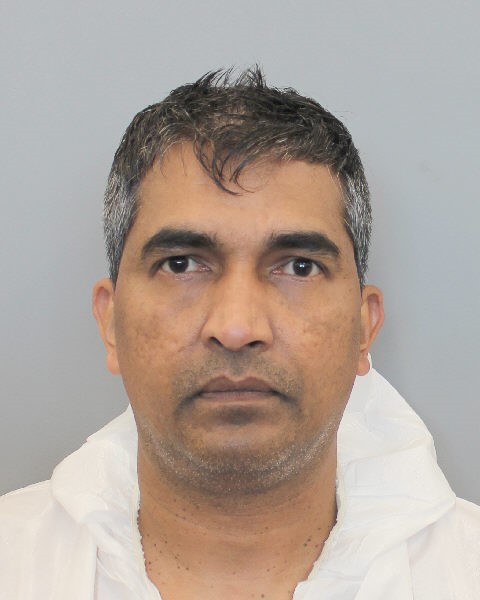 Ernesto Pacheco



VHS/JFC 5-17-22
Inc. #064768322
For additional information, please contact the HPD Office of Community Affairs at 713-308-3200.