>
Police
>
News Release
POLICE Department
Suspect Charged, Wanted in Fatal Shooting at 2700 Crossview Drive
May 19, 2022 - Charges have been filed against a suspect wanted in the fatal shooting of a man at 2700 Crossview Drive about 2:25 a.m. on April 22.

The suspect, Kenny Lumpford, 25, is charged with murder in the 176th State District Court. He is accused in the death of Daniel Fritz, 45.

A photo of Lumpford is attached to this news release.

HPD Homicide Division Detectives A. Graf and S. Chettry reported:

HPD patrol officers responded to a shooting at the above address and found Mr. Fritz suffering from a gunshot wound. Houston Fire Department paramedics transported him to an area hospital where doctors later pronounced him deceased.

Further investigation identified Lumpford as the shooter and he was subsequently charged for his role in the incident.

Anyone with information on the whereabouts of Lumpford, or in this case, is urged to contact the HPD Homicide Division at 713-308-3600 or Crime Stoppers at 713-222-TIPS.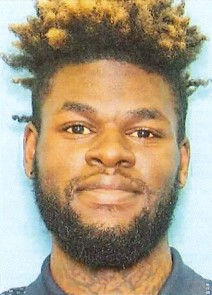 Kenny Lumpford (WANTED)



SOA/VHS 5-18-22
Inc. #052945822
For additional information, please contact the HPD Office of Community Affairs at 713-308-3200.