>
Boards and Commissions
>Independent Police Oversight Board (IPOB)
Boards and Commissions
Independent Police Oversight Board (IPOB)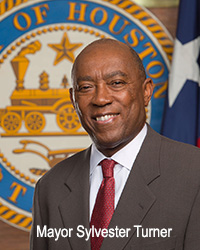 Overview: The Independent Police Oversight Board (IPOB) are volunteer members of the community appointed by the Mayor and confirmed by City Council to review internal police investigations of possible misconduct by employees of the Houston Police Department.
Mission: To provide a system of increased accountability, transparency and to facilitate resident input into the internal investigative and disciplinary process of the Houston Police Department.
IPOB Case Review:
IPOB review cases that involve allegations of excessive force, discharge of firearms, serious bodily injury or death, and all other Class I internal investigations, as well as Class II investigations involving mistreatment of citizens. Pursuant to Executive Order 1-5, IPOB may review any and all internal investigations, and shall review internal investigations of possible misconduct by employees of HPD that involve any of the following:
Use of Force
Discharge of firearms; and/or
Serious bodily injury or death
The cases are assigned to one of the four panels on a weekly basis and the panel has fourteen days to complete the review. Upon completion of the review, they can make recommendations on disciplinary actions, recruitment, training, and evaluation of police officers; and to consider community concerns regarding the Department.
Board Chair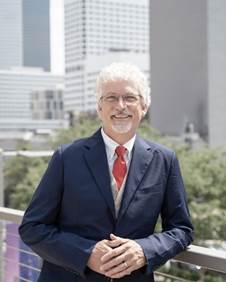 The Chair of the Independent Police Oversight Board, Stephen Ives, was appointed April 29, 2019. He currently serves as the President and Chief Executive Officer of the Greater Houston YMCA. Over the past 30 plus years, Steve's passion has been to help communities grow and thrive through programs and services at the YMCA. Steve currently has the pleasure of working alongside a strong board and many cause-driven leaders that serve more than 177,000 families across our many locations in the Greater Houston Area. Steve is a proud father, husband and community leader who enjoys outdoor activities, long-distance running, biking, and live music.
As the IPOB Chair, Steve reviews all cases received by the internal affairs Department at HPD along with the Deputy Inspector General for the Office of Policing Reform and Accountability, to determine which cases should be reviewed by IPOB.  He also sits on the ADC panel along with the panel chairs.
Board Members
The Independent Police Oversight Board currently consist of twenty-four (24) members of the community that resided in the Houston-Woodlands-Sugarland Metropolitan area. The racial and gender background of the current members of IPOB is as follows:
The Board Chair and a Panel Chair from each panel shall sit on the Administration Disciplinary Committee, ADC, an internal committee currently responsible for reviewing investigations containing sustained allegations and making a disciplinary recommendation to the Chief of Police.
Apply
If you wish to apply to serve on the Independent Police Oversight Board please follow the link to the Boards and Commission website.