Cultural Affairs Office
Press and Communications
City Awards Second Round of 2019 Let Creativity Happen! Arts Grants
May 15, 2019 -- The Mayor's Office of Cultural Affairs today announced 22 recipients of the quarterly Let Creativity Happen! competitive grants for artists projects.
A total of $55,000 - 22 grants of $2,500 each - was awarded to 37 artists and three organizations.
Funded by the City of Houston Hotel Occupancy Tax dedicated to the arts, Let Creativity Happen! is administered by the Mayor's Office of Cultural Affairs with the Houston Arts Alliance.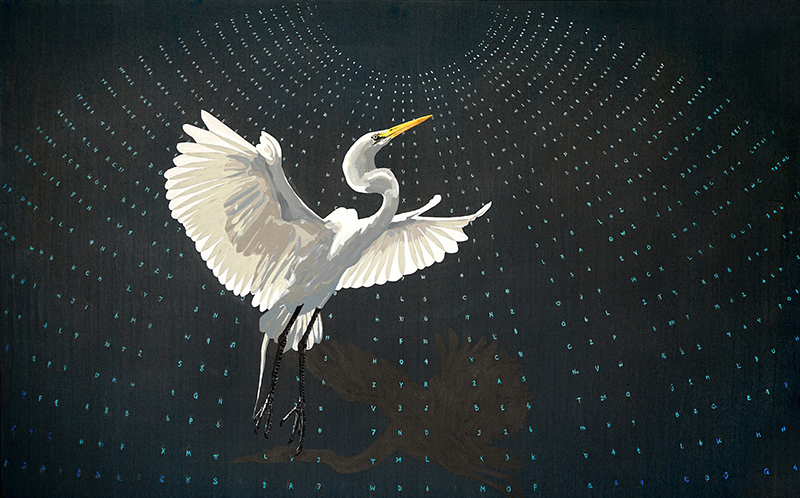 "Our City flourishes with a wide range of arts experiences available every day," Mayor Sylvester Turner said. "It reminds each of us of the value of art and artists in the success of Houston. The City is proud to invest in the creative economy and the artists that are integral to its growth."
"The presentations are one of the most exciting components of the grant program," said Debbie McNulty, director of the Mayor's Office of Cultural Affairs. "The projects culminate in a presentation where recipients talk about what they created, learned and have an opportunity to engage with other grant recipients. I invite everyone to join me at the next 8x8, eight artists x eight minutes. The artists will share their experience on Tuesday, June 11th at Aurora Picture Show, 7 p.m. – 9 p.m. Your creativity will be ignited."
MOCA congratulates all award recipients and thanks them for their dedication and contributions to the expansive arts and cultural landscape of Houston.
To learn more about each of these grants, visit
http://houstonartsalliance.com/images/uploads/main/2019_Recipient_List.pdf
The next deadline for grant applications is 5:30 pm July 1.
Grant recipients:

| | | |
| --- | --- | --- |
| Recipient | Project Title | Artistic Discipline |
| B. Lauren | Mercy, a film journal for the tender heart and mind. | Film / Photography |
| Carolina Borja | Zipper Merging your ducks in my row | Sculptural Installation |
| Cressandra Thibodeaux | Folk Songs of My Father | Multidisciplinary Arts |
| Cuyler Ballenger | 2 Cards | Film / Video Art / Performance |
| Dance Houston | Hey There | Dance |
| David Politzer | Power Suit | Performance |
| Dennis Nance | "Summer Casual" - Exhibition and Auxiliary Programming at the Wedge Space at HCC Southeast | Visual Art |
| Elisabeth Swim | The Secret Choir: The Rehearsal IS the Performance | Music |
| Emily Sloan | Recreational Aesthetics | Studio and Social Practice |
| Finca Tres Robles | Finca Tres Robles - Mural | Visual Arts |
| Jeanette Joy Harris | Performance Art Immersive Workshop with Guest Artist and Interdisciplinary Political Philosophy Conference | Performance Art and Academic Scholarship |
| Jerry "Brian" Ellison | Unmaskulinity project | Photography / Cinematography |
| Josie Pickens | The Love No Limit Show with Josie Pickens | Writer, Speaker, Radio Host |
| Julia Claire Wallace | Performance Art on Instagram | Performance Artist, Organizer, Arts Administrator |
| Krista Birnbaum | The Trek | Public Art / Community Engagement |
| Michael Golden | Fantastical Birding Tour of Houston | Visual Arts |
| Michele Brangwen Dance Ensemble | Dancing The Blue Hour | Contemporary dance to live original music |
| Musically Inclined: A Fine Arts Company | Garden City Music Festival | Music |
| Robert D Jackson | In Their Words: Student Voices on Education, Activism and Opportunity | Documentary Filmmaking / Theater |
| Silambam Houston | YUVA 2019 | Dance, Music, Theater |
| TEATRX - A Latinx Theatre Company | La Vida Es Cortos / Life Is Shorts Festival | Theatre and Film |
| Texas Johnny Boy | "Junk On My Street" | Music & Visual Arts |
The City of Houston Mayor's Office of Cultural Affairs develops policies and initiatives that expand access to arts and cultural programs in the community, attract visitors and leverage private investment. Learn more at www.houstontx.gov/culturalaffairs. Find fun stuff on Houston's Cultural Events Calendar and follow @HoustonMOCA on Facebook and Instagram.