>
Police
>
News Release
POLICE Department
Suspect Arrested, Charged in Crash at 4800 Yellowstone Boulevard
August 27, 2018
- Charges have been filed against a suspect in a crash at 4800 Yellowstone Boulevard about 3:15 a.m. on Sunday (August 26).
The suspect, Marquisha Nicole Floyd (b/f, 22), is charged with driving while intoxicated and possession of marijuana in Harris County Criminal Court #8.
HPD Vehicular Crimes Division Lieutenant V. Harisis and Officer M. Nicotra reported:
Floyd was driving a maroon Hyundai Elantra eastbound on Yellowstone Boulevard when she crossed over the double striped line and struck a marked Houston police Chevrolet Tahoe traveling westbound on Yellowstone Boulevard. 
Floyd was detained and determined to be intoxicated.  Neither she nor the officer was injured.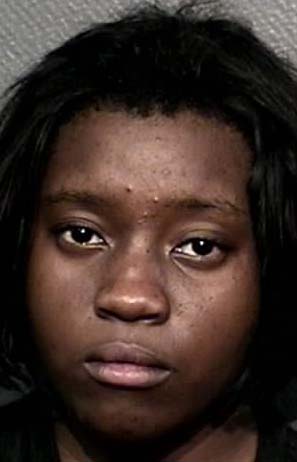 Suspect Marquisha Nicole Floyd
JFC/VHS 8-27-18
Inc. #108596718-R
For additional information, please contact the HPD Public Affairs Division at 713-308-3200.