>
Police
>
News Release
POLICE Department
Suspect Arrested, Charged in Aggravated Assault at 6345 Windswept
July 17, 2019
- The suspect, Keila Maria Tejada (P/f, 18), is charged with aggravated assault with a deadly weapon in the 262nd State District Court. A photo of Tejada is attached to this news release.
HPD Major Assaults & Family Violence Division Detectives A. Hernandez and G. Black reported:
The victim, Mr. Yordeil Fleitas Marrero, is a licensed security guard. While sitting in his car at the above address, he was approached by a man who informed Marrero he had been robbed at gunpoint. The robbery victim then pointed out Tejada as she drove by in her Honda Accord.
Marrero followed Tejada as she drove away and pulled alongside her, motioning for her to stop. Tejada then produced a gun and pointed it at him. Marrero dropped behind Tejada, who then began driving erratically- striking curbs. Marrero followed Tejada to the 5400 block of Chimney Rock where Tejada then attempted to flee on foot with Marrero chasing after her. While fleeing, Tejada pulled a cellphone from her waistband and Marrero, thinking it was a gun, fired one shot from his pistol into the ground. Tejada then surrendered and Marrero detained her until HPD patrol officers arrived.
It is suspected Tejada may be involved in additional robbery incidents, either alone or with a group of individuals. Anyone with information about those incidents is urged to contact the HPD Major Assaults & Family Violence Division at 713-308-8800 or Crime Stoppers at 713-222-TIPS.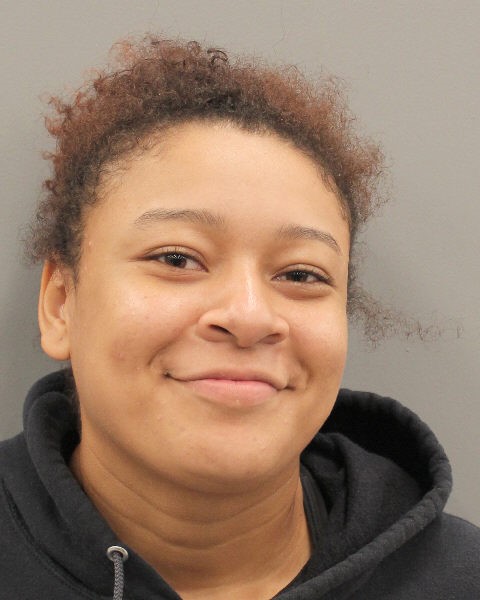 Keila Maria Tejada



KJS/JKS 7-16-19
Inc. #090618219


For additional information, please contact the HPD Public Affairs Division at 713-308-3200.