>
Police
>
News Release
POLICE Department
Suspect Arrested, Charged in Shooting at 6500 Dunlap Street
December 21, 2020 - Charges have been filed against a suspect arrested in the shooting of a juvenile male at 6500 Dunlap Street about 11:05 a.m. last Friday (December 18).  

The suspect, Antionette Gina Corder (b/f, 31) is charged with aggravated assault-family member in the 183rd State District Court.  She is accused in the shooting of her 8-year-old son, who was transported to an area hospital in stable condition.  

A booking photo of Corder is attached to this news release.  

HPD Major Assaults & Family Violence Division Detectives C. Johns and A. Otero reported:  

Corder and her husband got into an verbal altercation during which Corder picked up a gun and attempted to shoot her husband.  Instead, Corder shot her son in the upper left chest area.  The child was transported by HFD paramedics to the hospital.  

Corder was taken into custody at the scene and subsequently charged for her role in the incident.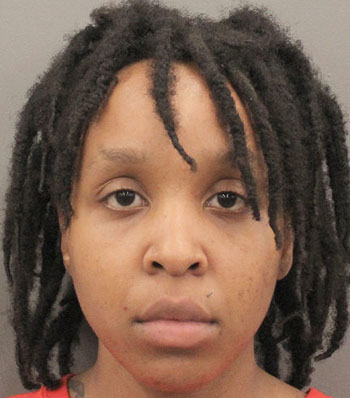 Antionette Gina Corder
VHS/JFC 12-21-20
Inc. #168149420
For additional information, please contact the HPD Public Affairs Division at 713-308-3200.