>
Police
>
News Release
POLICE Department
Suspect Arrested, Charged in Fatal Crash at 1500 North Loop West
December 28 2020 - Charges have been filed against a suspect arrested in a fatal crash at 1500 North Loop West (North Interstate Highway 610) service road that occurred about 2:05 a.m. on Friday (Dec. 25).

The suspect, Andrea Lea Thimmig (w/f, 43), is charged with intoxication manslaughter in the 182nd State District Court.  A booking photo of Thimmig is attached to this news release.

The identity of the male victim is pending verification by the Harris County Institute of Forensic Sciences.

HPD Vehicular Crimes Division Sergeant D. Griffiths and Officer J. Crisler reported:

Thimmig was driving a black Buick Encore westbound on the service road at the above address when she ran the red light and struck a gray Honda Civic traveling southbound on Ella Boulevard.  An officer in close proximity observed the crash and saw at least two individuals exit the Buick and flee on foot.  Thimmig, the driver, was apprehended.  Her passenger evaded police.  

Paramedics pronounced the driver of the Honda deceased at the scene. 

Thimmig was transported to Memorial Hermann Greater Heights Hospital and showed signs of intoxication.  She was subsequently charged for her role in the fatal accident and was found to be wanted on several felony warrants in Harris and Fort Bend counties.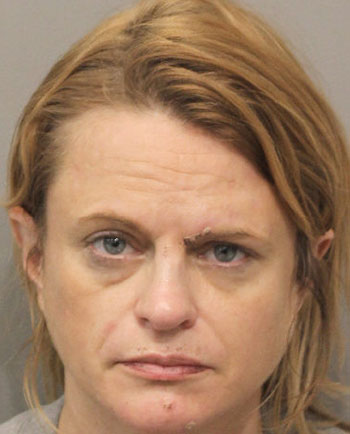 Andrea Lea Thimmig
JFC/JKS 12-28-20
Inc. #171389020-Q
For additional information, please contact the HPD Public Affairs Division at 713-308-3200.