>
Police
>
News Release
POLICE Department
Suspect Arrested, Charged in Animal Cruelty Incident at 7006 Scott Street
October 16, 2020 - Charges have been filed against a suspect arrested in an animal cruelty incident that occurred at 7006 Scott Street and viewed on social media on October 9.  

The suspect, Jaymeshia Trenay Vigne (b/f, 20), is charged with cruelty to non-livestock animal in the 177th State District Court.  A booking photo of Vigne is attached to this news release.  

Vigne's son was attacked and knocked to the ground by a stray dog.  The dog then jumped into Vigne's vehicle and at that time, Vigne began kicking and hitting the dog.  A large crowd gathered around her vehicle and an unknown person filmed Vigne attacking the dog.  The video was subsequently posted to social media.  HPD Livestock and Animal Cruelty Unit investigators were made aware of the video and opened an investigation into the incident. 

After viewing the video, investigators were able to identify Vigne as the suspect.  Today (October 16), Vigne was questioned by investigators and admitted to hitting and kicking the dog because she was upset her son had been attacked and was trying to get the dog out of her car.  She was subsequently arrested and charged for her role in the incident.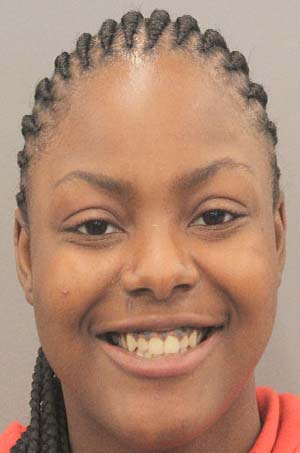 Jaymeshia Trenay Vigne

VHS/JKS 10-16-20
Inc. #134520320

For additional information, please contact the HPD Public Affairs Division at 713-308-3200.