>
Police
>
News Release
POLICE Department
Suspect Arrested, Charged in Shooting at 8800 Elbert Street
October 22, 2020 - Charges have been filed against a suspect arrested in the shooting of a man at 8800 Elbert Street about 6:20 p.m. on Wednesday (October 21).  

The suspect, Donald R. Lenor (b/m, 40), is charged with three counts of aggravated assault with a deadly weapon and one count of felon in possession of a weapon in the 180th State District Court.  A booking photo of Lenor is attached to this news release. 

He is accused in the shooting of Ronald Campbell, 59, who was transported to an area hospital with a gunshot wound to the upper chest.  

HPD Major Assaults & Family Violence Division Officer K. Saulsberry reported:  

Lenor was near the above address and fired multiple shots at passing vehicles.  Lenor fired a shot at Mr. Campbell's vehicle which shattered the driver's side window and struck Campbell in the chest.  The suspect then fired a shot toward at least two other vehicles; windows but did not strike the drivers.  One of the drivers witnessed Lenor walk into a house in the 7400 block of Fawnridge Drive.  

As officers arrived on scene, the witness directed them to the residence.  Officers set up a perimeter and were able to convince Lenor to exit the residence.  Lenor was taken into custody and positively identified by witnesses as the person who fired at their vehicles.  Officers also recovered two handguns, one of which was used in the shooting, and ammunition inside the residence.  Lenor also admitted to having a semi-automatic rifle with ammunition.  He was subsequently charged for his role in the shooting.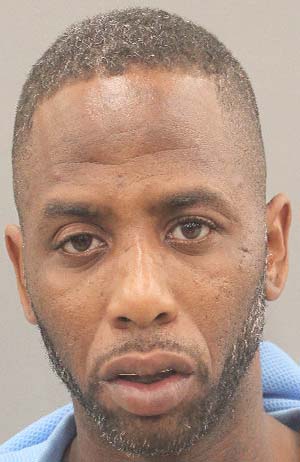 Donald Lenor

VHS/JKS 10-22-20
Inc. #139985020

For additional information, please contact the HPD Public Affairs Division at 713-308-3200.