>
Police
>
News Release
POLICE Department
Suspect Arrested, Charged in Fatal Crash at 8800 Bryam Street
October 26, 2020 - Houston police have arrested a suspect charged in a fatal crash that occurred at 8800 Bryam Street about 3:35 a.m. on Sunday (October 25).

Bobby James Howard (b/m, 18) is charged with murder and possession of a controlled substance in the 232nd State District Court. A booking photo of Howard is attached to this news release.

The male victim, 22, was pronounced dead at the scene.  His identity is pending verification by the Harris County Institute of Forensic Sciences.

HPD Vehicular Crimes Division Sergeant D. Rose and Officer J. Baker reported:

Suspect Howard and the victim were in the parking lot of a gas station at 8320 Gulf Freeway (South Interstate Highway 45) service road.  An HPD officer observed them, while in their vehicle, engage in a narcotics transaction, then exit the parking lot and commit traffic violations.  The officer initiated a traffic stop as Howard drove southbound on the Gulf Freeway service road.  Howard pulled over on Bryam Street and came to a stop. 

The victim (passenger) threw a firearm from the vehicle (later recovered by HPD officers) and Howard then attempted to flee in his vehicle.  Howard rapidly accelerated westbound on Bryam Street and crashed into a concrete barrier where the street dead ends.  The vehicle became airborne and crashed into Berry Creek.  The victim was pronounced dead at the scene.  Howard was transported to an area hospital where he was treated, released, and taken to the Harris County Joint Processing Center. 

The investigation is continuing.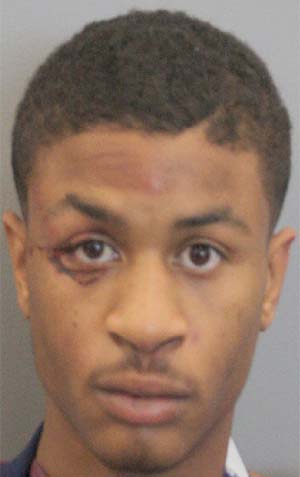 Bobby James Howard

JKS/KJS 10-26-20
Inc. #141673020-K

For additional information, please contact the HPD Public Affairs Division at 713-308-3200.