>
Police
>
News Release
POLICE Department
Suspect Arrested, Charged in Fatal Crash at 1100 North Sam Houston Parkway West
September 8, 2020 - Charges have been filed against a suspect arrested in a fatal crash at 1100 North Sam Houston Parkway West service road that occured about 2:25 a.m. on Saturday (September 5).

The suspect, Adrian Uriel Tapia, 26, is charged with Failure to Stop and Render Aid (FSRA) accident involving death in the 339th State District Court. A photo of Tapia is attached to this news release.

The male victim, 27, was pronounced dead at the scene. His identity is pending verification by the Harris County Institute of Forensic Sciences.

HPD Vehicular Crimes Division Sergeant D. Rose and Officer C. Brothers reported:

Suspect Tapia was driving a white Jeep Cherokee westbound behind the victim, a motorcyclist, at the above address. As both men approached the Ella Street intersection, the Jeep struck the motorcycle and dragged it through the intersection, whereupon the victim fell.

Tapia stopped the SUV and both he and a passenger got out of the vehicle. The passenger remained at the scene. Tapia got back into the Jeep and attempted to flee. He stopped at a car wash at the North Sam Houston Parkway West service road and Veteran's Memorial Drive after his Jeep caught fire. Tapia then fled on foot and returned to his home in Conroe. He was arrested by Conroe police officers and confessed to his role in the motorcyclist's death.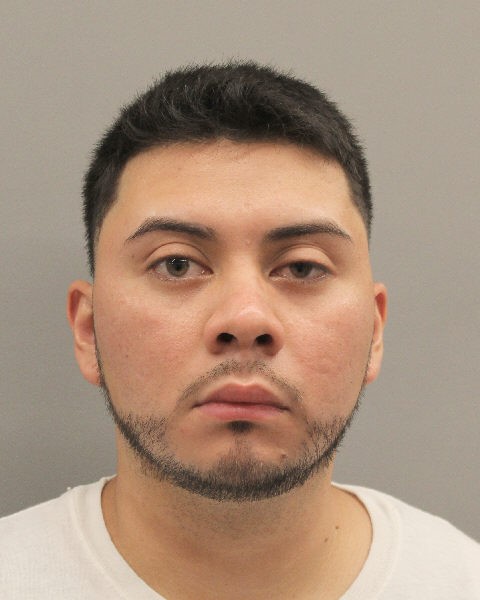 Adrian Uriel Tapia



KJS/JKS 9-8-20
Inc. #117609220-C

For additional information, please contact the HPD Public Affairs Division at 713-308-3200.