>
Police
>
News Release
POLICE Department
Suspect Arrested, Charged in Stabbing at 12600 Dunlap Street
August 4, 2021 - Charges have been filed against a suspect arrested in the stabbing of a man at 12600 Dunlap Street about 10:45 a.m. on Tuesday (August 3).

The suspect, Angela Toinette Nellum-Dixon (b/f, 44), is charged with aggravated assault of a family member in the 248th State District Court.  A booking photo of Nellum-Dixon is attached to this news release.  

The victim, Tracy Dixon, 47, was transported to an area hospital in stable condition.

HPD Major Assaults & Family Violence Division Detective J. Wright reported:

HPD patrol officers responded to a reported stabbing at an apartment at the above address.  Upon arrival, they detained the suspect, Nellum-Dixon, at the scene. 

Suspect Nellum-Dixon stated she and her husband, Mr. Dixon, were arguing when he began hitting her multiple times in the face before threatening her with a kitchen knife.  She stated she was able to take the kitchen knife away from him, due to his weakened condition from a prior medical issue.  According to Nellum-Dixon, Mr. Dixon then assaulted her with a shoe at which time she grabbed the knife, ordered Dixon to stop, and then stabbed him in the arm.

Officers attempted to interview Dixon in the hospital and observed him to have difficulty speaking and moving due to the prior medical issue.  According to investigators, Nellum-Dixon had inconsistencies in her statement and showed no signs of injury.  After consultation with the Harris County District Attorney's Office, Nellum-Dixon was arrested and charged for her role in her husband's stabbing.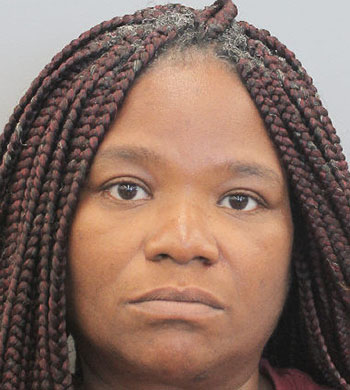 Angela Toinette Nellum-Dixon
KJS/VHS 8-5-21
Inc. #104352721
For additional information, please contact the HPD Community Affairs Division at 713-308-3200.