>
Police
>
News Release
POLICE Department
Update: Suspect Arrested, Charged in 2019 Fatal Stabbing at 660 Maxey Road
August 5, 2021 - Charges have been filed against a suspect arrested in the fatal stabbing of a man that occurred at 660 Maxey Road about 2 a.m. on Aug. 3, 2019.

The suspect, Jeremias Murillo-Morales (H/m, 36) is charged with murder in the 177th state District Court. A photo of Murillo-Morales is attached to this news release.

He is accused in the death of Mark Anthony Garcia, 25.  

HPD Homicide Division Detectives W. Huff and J. Nguyen reported: 

Officers responded to a stabbing call at a trailer park at the above address and observed Mr. Garcia suffering from at least one stab wound.  Paramedics transported Garcia to Ben Taub General Hospital where he was pronounced deceased.

Detectives learned Garcia was involved in a disturbance outside one of the trailers that escalated when he was stabbed.  At that time, there was no known suspect(s) or motive in the incident.  

Further investigation identified Murillo-Morales as the suspect in this case and he was subsequently arrested and charged for his role in the incident.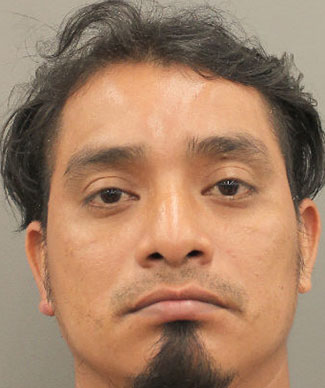 Jeremias Murillo-Morales
Update: VHS/JKS 8-5-21
JFC/JKS 8-5-19
Inc #099264619
For additional information, please contact the HPD Community Affairs Division at 713-308-3200.