>
Police
>
News Release
POLICE Department
Suspect Charged, Wanted in Woman's Death at 8950 Chimney Rock Road
August 30, 2021 - Charges have been filed against a suspect wanted in the death of a woman at 8950 Chimney Rock Road that occurred about 8:30 p.m. on July 25.  

The suspect, Jordan Potts (b/m, 26), is charged with murder in the 338th State District Court.  He is accused in the death of Shawtyeria Waites, 21.  

A photo of Potts, who is not in custody, is attached to this news release.  A photo of distinctive tattoos on Potts' right arm is also attached.

HPD Homicide Division Sergeant B. Roberts and Detective L. Lange reported:  

Ms. Waites was last seen by her friend on July 25, walking into an apartment complex at the above address.  She was reported missing on July 27 and HPD Missing Persons Unit began investigating.   

On August 13, evidence of foul play was found regarding Waites disappearance and the case was assigned to the HPD Homicide Division. Witness statements and additional evidence determined Waites was dropped off at the Chimney Rock Road location to meet a male, later identified as Potts.  Further investigation determined Waites was killed inside Potts' apartment and subsequently transported from the location in the trunk of his vehicle.  

Last Friday (August 27), HPD homicide detectives, with assistance from the FBI, located human remains in Brookshire.  While formal identification is pending, physical evidence indicated the remains are those of Shawtyeria Waites.  The Harris County District Attorney's Office was contacted and Potts was subsequently charged in her death.  He currently remains wanted for murder.

Anyone with information in this case or on the whereabouts of Jordan Potts is urged to contact the HPD Homicide Division at 713-308-3600 or Crime Stoppers at 713-222-TIPS.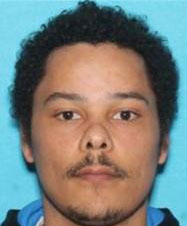 Wanted - Jordan Potts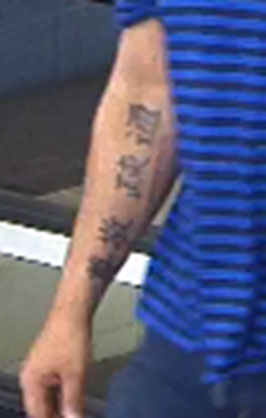 Tattoos on Potts' Right Arm
VHS/KJS 8-30-21
Inc. #101044221
For additional information, please contact the HPD Community Affairs Division at 713-308-3200.