>
Police
>
News Release
POLICE Department
Suspect Arrested, Charged in Fatal Shooting at 4368 Telephone Road
December 13, 2021 - Charges have been filed against a suspect arrested in the fatal shooting of one man and the wounding of another man at 4368 Telephone Road about 6:20 a.m. on Sunday (December 12).  

The suspect, Jovanny Villegas (H/m, 20), is charged with capital murder in the 176th State District Court.  He is accused in the death of Mutalib Karim, 76, and the wounding of Olvin Canales, 44.  

A booking photo of Villegas is attached to this news release.  

HPD Homicide Division Sergeant M. Holbrook and Detective J. Roscoe reported:  

Messrs. Karim and Caneles were sitting in the parking lot of a convenience store at the above address waiting to start some construction work when a male suspect approached and demanded money.  The suspect then fired shots into the vehicle and Karim and Caneles were struck.  

Karim was pronounced deceased at the scene.  Caneles was transported by Houston Fire Department paramedics to an area hospital.  

Further investigation and evidence from the scene identified Villegas as the suspect in this case.  Villegas was detained and admitted to investigators his involvement in the incident.  After consulting with the Harris County District Attorney's Office, a capital murder charge was filed against Villegas.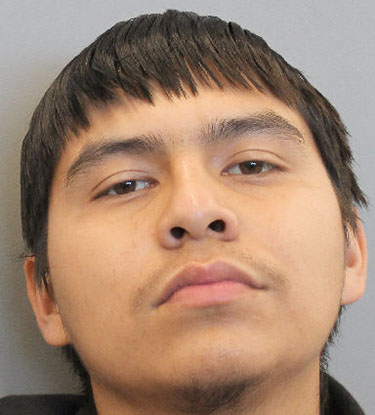 Jovanny Villegas
VHS/JFC 12-13-21
Inc. #166124621
For additional information, please contact the HPD Office of Community Affairs at 713-308-3200.