>
Police
>
News Release
POLICE Department
Suspect Arrested, Charged in Shooting at 1501 McKinney Street
February 8, 2021 - Charges have been filed against a suspect arrested in the shooting of a juvenile male at 1501 McKinney Street about 10:10 p.m. on Saturday (Feb. 6).

The suspect, Kevin Zavala (H/m, 17), is charged with aggravated assault with a deadly weapon in the 179th State District Court.  A booking photo of Zavala is attached to this news release.

The victim, 16, was transported to an area hospital in stable condition.

HPD Major Assaults & Family Violence Division Detectives L. Kauffman and C. Bowling reported:

Officers heard gunshots and were flagged down by residents at the above address after a victim suffered gunshot wounds to his right arm.  After obtaining information from witnesses, Downtown Patrol Division officers then canvassed the area and located the suspects inside of a vehicle in the 700 block of La Branch and took them into custody without incident.

One of the three suspects, Zavala, was identified as the shooter.  Officers recovered narcotics, a gun and a large sum of money in the vehicle.  The two other suspects were arrested and charged with felony drug offenses.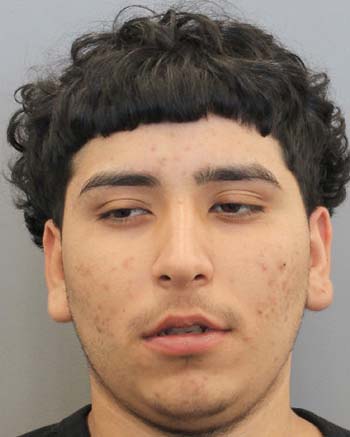 Kevin Zavala
JFC/VHS 2-8-21
Inc. #017532921
For additional information, please contact the HPD Public Affairs Division at 713-308-3200.