>
Police
>
News Release
POLICE Department
Suspect Arrested, Charged in Fatal Stabbing at 3342 Wuthering Heights Drive
June 1, 2021 - Charges have been filed against a suspect arrested in the fatal stabbing of a woman at 3342 Wuthering Heights Drive about 8:10 a.m. on Sunday (May 30).

The suspect, Carlos Guzman (H/m, 52), is charged with murder in the 232nd State District Court.  Guzman is hospitalized with self-inflicted injuries in the incident.  A  2020 booking photo of Guzman is attached to this news release.

The victim, Noelia Guzman, 50, was pronounced dead at the scene.

HPD Homicide Division Sergeant A. Lopez and Detective N. Sharp reported:

Guzman stabbed his wife, Noelia, multiple times in their home at the above address.  Following the murder of his wife, Guzman then cut himself in an apparent attempt to take his own life.  HPD patrol officers arrived and deployed a Conducted Energy Device (CED), commonly referred to as a Taser, to take Guzman into custody.  Guzman was then transported to Ben Taub General Hospital where he is expected to survive his self-inflicted wounds.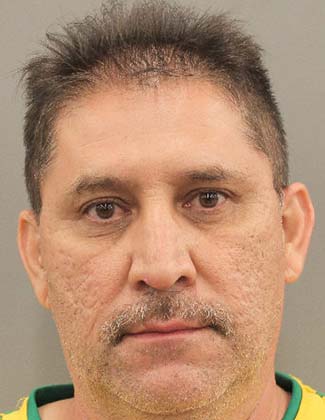 Carlos Guzman (Nov 2020)
KJS/JFC 6-1-21
Inc #072252921
For additional information, please contact the HPD Community Affairs Division at 713-308-3200.