>
Police
>
News Release
POLICE Department
Suspect Charged, Wanted in Shooting at 300 North Loop West
September 01, 2021 - Charges have been filed against a suspect wanted in the shooting of a man and a juvenile male at 300 North Loop West (North Interstate Highway 610 West) that occurred about 3:20 p.m. on February 10.

Tyric Davis (b/m, 22) is charged with two counts of aggravated assault with a deadly weapon in the 208th State District Court. A previous photo of Davis (2018) is attached to this news release.

He is accused of shooting Emiliano Garcia, 40, and a juvenile male, 10, who were transported to an area hospital in stable condition.

HPD Major Assaults & Family Violence Division Sergeants C. Cardenas and D. Solis and Officer M. Combs reported:

Mr. Garcia and his son were driving near the above address and attempted to pass a vehicle, but the driver (suspect) of the vehicle did not allow them. The suspect vehicle pulled in front of Garcia's vehicle and suddenly braked. The suspect then pulled a firearm and fired shots at Garcia's vehicle. Garcia and his son were struck by the gunfire. The two vehicles collided and Garcia continued driving to an area hospital to seek treatment for himself and his son.

The suspect continued traveling on the service road for a few blocks where his vehicle became disabled from the collision. The suspect then fled the scene on foot northbound on Main Street. At that time, the suspect was described only as a black male approximately 20 to 25 years old.

Further investigation identified Davis as a suspect in this case and, on August 6, he was charged for his role in the shooting. He currently remains at-large.

Anyone with information in this case or the whereabouts of Tyric Davis is urged to contact the HPD Major Assaults & Family Violence Division at 713-308-8800 or Crime Stopper s at 713-222-TIPS.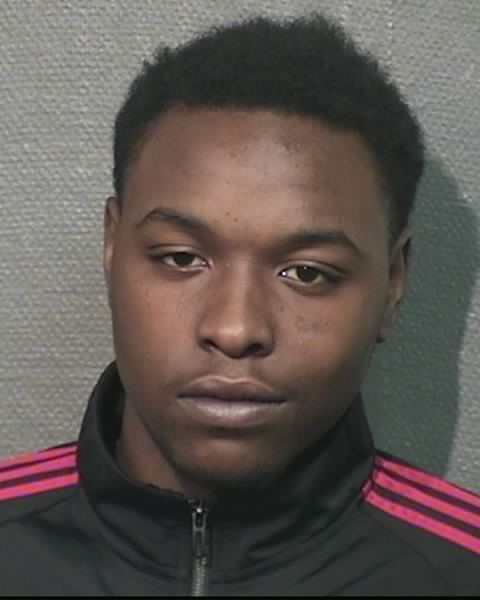 Tyric Davis (2018)






Update: JKS/VHS 9-1-21
VHS/JKS 2-11-21
Inc. #019227421
For additional information, please contact the HPD Office of Community Affairs at 713-308-3200.