>
Police
>
News Release
POLICE Department
Suspect Arrested, Charged in Incident at 1301 West 20th Street
September 07, 2021 - Charges have been filed against a suspect arrested after he pointed a weapon at a Houston police officer at 1301 West 20th Street about 10:55 p.m. on Sunday (September 5).

The suspect, Tomas G. Rodriguez (H/m, 30), is charged with aggravated assault against a police officer, aggravated assault of a family member, and felon in possession of a weapon in the 230th State District Court. A booking photo of Rodriguez is attached to this news release.

HPD Officer C. Rios, who discharged his duty weapon, was not injured in the incident. Officer Rios is assigned to the Central Patrol Division and was sworn in as an officer in February 2020.

HPD Special Investigations Unit Sergeant M. Burroughs and Detectives M. Millington, M. Childs and N. Alvarado reported:

HPD patrol officers responded to an assault-in-progress call at the above address and saw a suspect, later identified as Rodriguez, running through a parking lot. As Rodriguez ran, he turned and pointed a weapon at officers. Fearing for his safety, Officer Rios discharged his duty weapon at Rodriguez, who was not struck. Rodriguez was taken into custody without further incident and subsequently charged.

As is customary in HPD officer-involved shooting incidents in the Houston city limits, this case is being investigated by the HPD Special Investigations Unit and the Internal Affairs Division.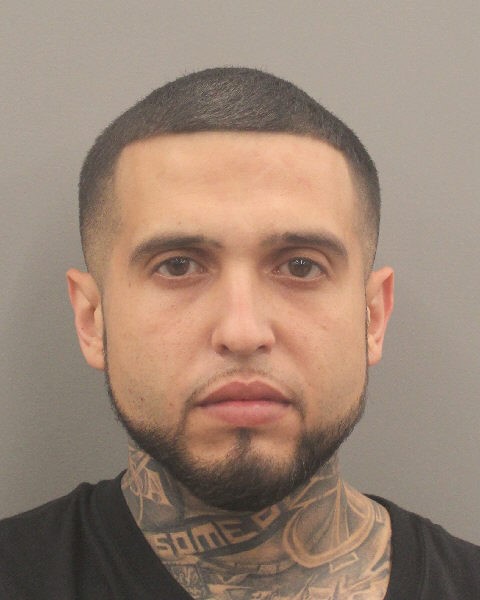 Tomas G. Rodriguez



VHS/JFC 9-7-21
Inc. #120208421
For additional information, please contact the HPD Office of Community Affairs at 713-308-3200.