>
Police
>
News Release
POLICE Department
Suspect Arrested, Charged in Shooting at 10047 Westpark Drive
September 13, 2021 - Houston police have arrested a suspect charged in the shooting of a man at 10047 Westpark Drive about 3 a.m. on August 9.

The suspect, Carlos Federico Brown (b/m, 37), is charged with three counts of aggravated assault with a deadly weapon and one count of felon in possession of a weapon in the 230th State District Court. A booking photo of Brown is attached to this news release.

He is accused in the shooting of Donnald Guerrero, 36 who was transported to an area hospital in stable condition.

HPD Major Assaults & Family Violence Division Sergeant V. Garcia and Officer G. Black reported:

HPD patrol officers responded to a shooting call at a condominium complex at the above address and found Mr. Guerrero had been shot in the back. Houston Fire Department paramedics transported Guerrero to the hospital.

A preliminary investigation indicated Guerrero and a woman, 44, went to Brown's apartment to buy marijuana. When the woman went inside the apartment she reported Brown had acted erratic and was waving a gun. The woman left and went back to the vehicle where Guerrero was waiting. Brown followed the woman and stood behind the vehicle with the gun, blocking them in.

Guerrero and the woman managed to get around Brown, but made a wrong turn inside the complex and had to stop and turn around. When they stopped, Brown appeared next to the vehicle, still holding the gun. When Guerrero attempted to drive away, Brown fired one shot into the back of the vehicle and struck Guerrero in the lower back. Brown fled the scene.

Charges were filed against Brown on August 12 for his role in this incident. On August 13, HPD patrol officers responded to a report of a male pointing a gun at workers and residents at 10047 Westpark Drive. The male was identified as Carlos Brown and he was taken into custody without further incident.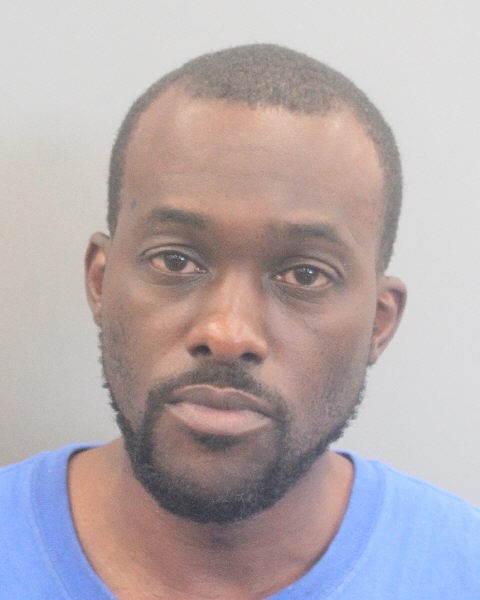 Carlos Federico Brown



Update: VHS/JKS 9-13-21
VHS/JKS 8-13-21
Inc. #107064821
For additional information, please contact the HPD Office of Community Affairs at 713-308-3200.