>
Police
>
News Release
POLICE Department
Update: One Suspect Arrested, Another Sought in January Fatal Shooting at 15470 Chipman Lane
August 3, 2022 - One suspect has been arrested and charged and another suspect is being sought in the fatal shooting of a man at 15470 Chipman Lane about 7:15 a.m. on January 24.

The wanted suspect, Oziel Garcia, 19, is charged with capital murder in the 183rd State District Court. A July 2021 booking photo of Garcia is attached to this news release.

The other suspect, Jose De Jesus Hernandez, 19, is charged with capital murder in the same court. A booking photo of Hernandez, who is in custody out of state, is attached to this news release.

The deceased victim is identified as Ramiro Valdez, 39.

HPD Homicide Division Sergeants A. Grimes and K. Persad reported:

Mr. Valdez was found unconscious in an apartment complex parking lot at the above address with an apparent gunshot wound. He was transported to Houston Northwest Hospital where he was pronounced deceased.

Further investigation developed information that identified Hernandez and Garcia as suspects in this case. The Harris County District Attorney's Office was consulted and, on Monday (August 1), Hernandez and Garcia were charged.

Hernandez was found to be in custody in the Will County Jail (in Illinois) on an unrelated charge. He will eventually be extradited back to Harris County. Investigators spoke with Hernandez, who admitted to his involvement in Valdez's death.

Oziel Garcia is not in custody at this time. Anyone with information on his whereabouts is urged to contact the HPD Homicide Division at 713-308-3600 or speak anonymously to Crime Stoppers at 713-222-TIPS.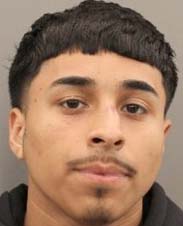 wanted Oziel Garcia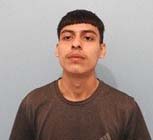 IN CUSTODY: Jose De Jesus Hernandez
(*Will County, Illinois booking photo)
Update: VHS/JFC 8-3-22
KJS/JKS 1-25-22
Inc. #010251922
For additional information, please contact the HPD Office of Community Affairs at 713-308-3200.