>
Police
>
News Release
POLICE Department
Suspect Charged, Wanted in Shooting at 7100 Village Way
August 8, 2022 - Charges have been filed against a suspect wanted in the shooting of two women at 7100 Village Way about 10:15 p.m. on July 17.

The suspect, Melanie Bazan, 20, is charged with two counts of aggravated assault with a deadly weapon in the 339th State District Court. She is not in custody. A 2021 booking photo of Bazan is attached to this news release.

The victims, 21 and 28 years of age, were transported to area hospitals in stable condition.

HPD Major Assaults & Family Violence Division Detectives J. Blum and M. DeLeon reported:

Officers were dispatched to a shooting call at the apartment complex at the above address and found two female victims had been shot. Paramedics transported the women to hospitals. The suspect fled the scene after the shooting.

Further investigation identified Bazan as the suspect in this case and she was subsequently charged.

Anyone with information on the whereabouts of Melanie Bazan is urged to contact the HPD Major Assaults & Family Violence Division at 713-308-8800 or speak anonymously to Crime Stoppers at 713-222-TIPS.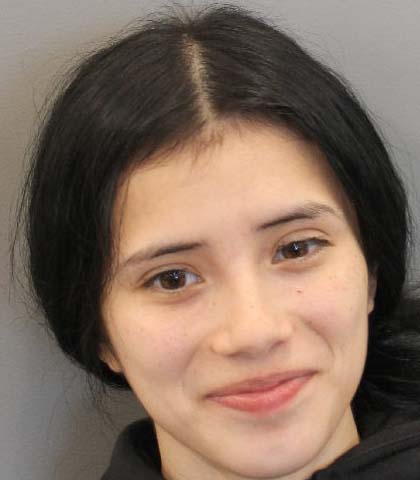 wanted Melanie Bazan
JFC/VHS 8-8-22
Inc #094950622
For additional information, please contact the HPD Office of Community Affairs at 713-308-3200.