>
Police
>
News Release
POLICE Department
Suspect Arrested, Charged in Fatal Crash at 10700 Homestead Road
August 10, 2022 - Charges have been filed against a suspect arrested in a fatal crash at 10700 Homestead Road about 11 p.m. on Sunday (August 7).

The suspect, Leon Ledet, Jr., 53, is charged with intoxicated assault in the 262nd State District Court. A booking photo of Ledet is attached to this news release.

The identity of the deceased male victim, 48, is pending verification by the Harris County Institute of Forensic Sciences.

HPD Vehicular Crimes Division Sergeant D. Rodriguez and Northeast Patrol Division Officer B. Davie reported:

Ledet was driving a white Volkswagen Tiguan northbound near the above address and approaching the red light at the intersection of Little York. The Tiguan failed to control speed and struck the rear of a black Nissan Juke and a brown Kia Sportage stopped at the red light. Ledet exited the Tiguan and fled the scene on foot. Witnesses directed responding HPD officers to Ledet and he was arrested a short distance form the crash scene.

The driver of the Nissan was transported to Ben Taub General Hospital in critical condition. Doctors pronounced him deceased on Tuesday (August 9).

The driver and passenger in the Kia were transported to an area hospital in stable condition.

Ledet was evaluated at the scene and determined to be intoxicated. He was subsequently charged for his role in the crash.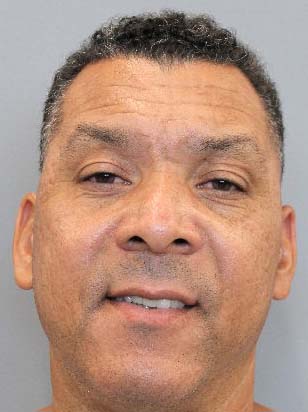 suspect Leon Ledet, Jr
VHS/JFC 8-10-22
Inc. #105243722-F
For additional information, please contact the HPD Office of Community Affairs at 713-308-3200.