>
Police
>
News Release
POLICE Department
Update: Suspect Arrested in Fatal Shooting at 404 Oxford Street
June 15, 2022 - Houston police arrested a suspect wanted in the fatal shooting of a juvenile female and the wounding of a woman at 404 Oxford Street about 10 p.m. on Monday (June 13).

The suspect, Jeremiah Jones, 22, was taken into custody on Tuesday (June 14). He is charged with capital murder and aggravated assault with a deadly weapon in the 184th and 338th State District Court, respectively. A new booking photo of Jones is attached to this news release.

The identity of the juvenile victim, 9, is pending notification to family members by the Harris County Institute of Forensic Sciences.

The adult victim, 29, was transported to an area hospital and later released after treatment for a gunshot wound.

HPD Homicide Division Sergeant M. Cass and Detective J. Campbell reported:

HPD patrol officers responded to a reported shooting at an apartment at the above address. They found a mother and her child suffering from gunshot wounds. Houston Fire Department paramedics transported the victims to an area hospital, where the juvenile was pronounced deceased.

Jones was identified as the suspect in the incident. Investigators were advised Jones and the adult victim were in a relationship that ended two months ago. Investigators learned Jones arrived at the victim's apartment unannounced, an argument ensued, and Jones shot the victims. He then fled the scene.

Further investigation led officers to a parking lot in the 22300 block of Imperial Valley Drive. About 6 p.m., members of the HPD SWAT and Central Patrol Division Tactical Teams arrested Jones without incident. He was questioned and then booked into jail.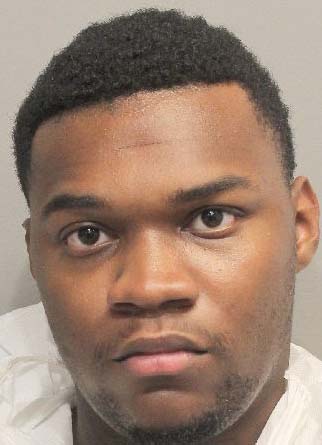 suspect Jeremiah Jones
Update: JFC/SOA 6-15-22
SOA/JFC 6-14-22
Inc #078525122
For additional information, please contact the HPD Office of Community Affairs at 713-308-3200.