>
Police
>
News Release
POLICE Department
2nd UPDATE: Suspect Arrested, Charged in Fatal Shooting at 6821 South Gessner Road
May 13, 2022 - Charges have been filed against a suspect arrested in the fatal shooting of a man at 6821 South Gessner Road about 1:10 p.m. on April 16.

The suspect, Miguel Angel Nicanor Bartolo, 24, is charged with murder and felony evading arrest in the 179th State District Court. A booking photo of Nicanor Bartolo is attached to this news release.

Nicanor Bartolo is charged in the death of David Fiscal, 35.

HPD Homicide Division Detectives A. Dudley and K. Heaverlo reported:

HPD officers responded to a shooting call at a night club parking lot at the above address and found Mr. Fiscal suffering from multiple gunshot wounds. Investigators learned Fiscal was sitting in his wheelchair outside the business, having a conversation with someone, when an unknown masked Hispanic male approached and shot him multiple times.

Further investigation Identified Nicanor Bartolo as the suspect in this case.

On Wednesday (May 11), HPD Westside Patrol Division Gang Unit officers attempted to pull over a vehicle driven by Nicanor Bartolo. A short pursuit ensued before officers arrested Nicanor Bartolo and a passenger. Nicanor Bartolo was subsequently charged for his role in the shooting and vehicle pursuit.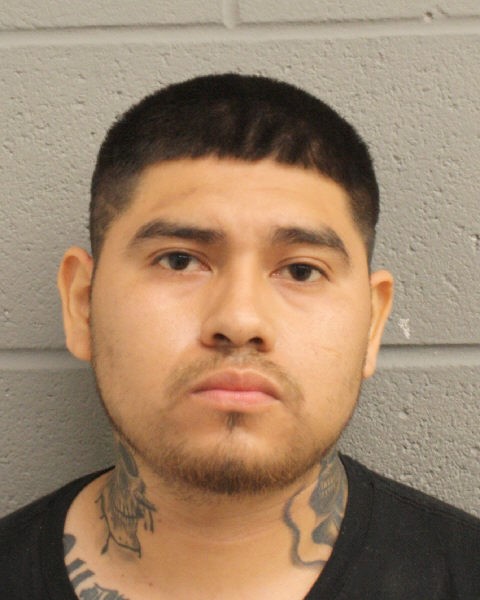 Miguel Angel Nicanor Bartolo



2nd Update: SOA/JFC 5-12-22
Update: VHS 4-18-22
SOA/KJS 4/17/22
Inc. #050174622
For additional information, please contact the HPD Office of Community Affairs at 713-308-3200.