>
Police
>
News Release
POLICE Department
Update: Suspect Charged, Wanted in Fatal Shooting at 2100 Mid Lane
April 7, 2023 - Charges have been filed against a suspect wanted in the fatal shooting of a man at 2100 Mid Lane about about 6:10 p.m. on March 30.

The suspect, Montrel Lenard Burley, 40, is charged with murder in the 208th State District Court. He is not in custody. A photo of Burley is attached to this news release.

Burley and at least one other unknown suspect are wanted in the killing of Darrell Gentry, 26.

HPD Homicide Division Detectives K. Stringer, E. Torres, and H. Martinez reported:

Officers responded to a report of a drive-by shooting in the 4600 block of San Felipe Street at Mid Lane. Upon arrival, officers found Mr. Gentry in a parking garage at the above address. He had suffered at least one gunshot wound. Responding paramedics pronounced Gentry deceased at the scene.

Witnesses stated two suspects fled in an unknown black Subaru SUV at a high rate of speed. One suspect was described only as a black male wearing all black. The second suspect is unknown.

Further investigation led to the identity of Burley as one of the suspects and he was subsequently charged in the shooting.

Anyone with information on the whereabouts of Montrel Burley or on the identity of the other wanted suspect is urged to contact the HPD Homicide Division at 713-308-3600 or speak anonymously with Crime Stoppers at 713-222-TIPS.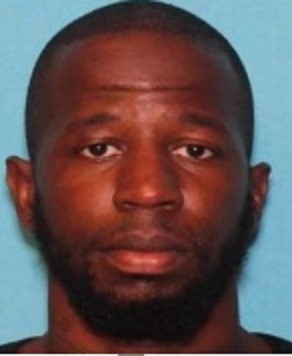 Wanted Montrel Lenard Burley
Update JFC/VHS 4-7-23
JKS/JFC 3-31-23
Inc. #045001923
For additional information, please contact the HPD Office of Community Affairs at 713-308-3200.