>
Police
>
News Release
POLICE Department
Suspect Arrested, Charged in Stabbing at 9919 Richmond Avenue
March 10, 2023 - Charges have been filed against a suspect arrested in the stabbing of a woman and a man at 9919 Richmond Avenue about 8:15 p.m. on Wednesday (March 8).

The suspect, Dailor J. Sanchez-Crespo, 25, is charged with aggravated assault of a family member and aggravated assault with a deadly weapon in the 228th State District Court.

The female victim, 21, and male victim, 49, were transported to area hospitals in critical condition.

HPD Major Assaults and Family Violence Division Detective J. Roberts reported:

HPD patrol officers responded to a stabbing call at an apartment complex at the above address and found the victims suffering from multiple stab wounds. Officers learned the female victim was in a dating relationship with Sanchez-Crespo. They were involved in a verbal confrontation when the suspect physically assaulted her.

The male victim, the female's father, then confronted the suspect, who ran into an apartment and retrieved a knife. Sanchez-Crespo stabbed both victims then went back into the apartment and cut himself. Paramedics transported both victims to hospitals. The suspect was taken to a hospital for treatment and then transported to jail.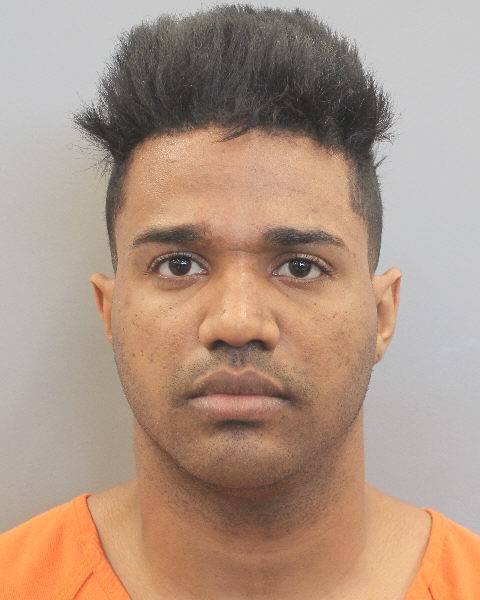 Dailor J. Sanchez-Crespo



SOA/JFC 3-10-23
Inc. #033793723
For additional information, please contact the HPD Office of Community Affairs at 713-308-3200.