>
Police
>
News Release
POLICE Department
Suspect Arrested, Charged in Stabbing at 7575 Plum Creek Drive
March 13, 2023 - Charges have been filed against a suspect arrested in the stabbing of three men at 7575 Plum Creek Drive about 11:25 p.m. on Saturday (March 11).

The suspect Raymundo Velasquez Ruiz, 58, is charged with three counts of aggravated assault with a deadly weapon in the 230th State District Court. A booking photo of Velasquez is attached to this news release.

Two victims, 26 and 35, were transported to an area hospital in stable condition. A third victim, 22, was treated and released at the scene.

HPD Major Assaults & Family Violence Division Detectives S. Elias and V. Jones reported:

HPD patrol officers responded to a stabbing call at an apartment complex at the above address and found three men with stab wounds. Two victims were transported by Houston Fire Department paramedics to an area hospital. The third victim suffered a minor wound and was not transported to a hospital.

A preliminary investigation indicated the victims were at a family gathering when a male suspect attacked them.

Further investigation identified Velasquez Ruiz as the suspect in this incident. Velasquez Ruiz was located, arrested and subsequently charged for his role in the incident.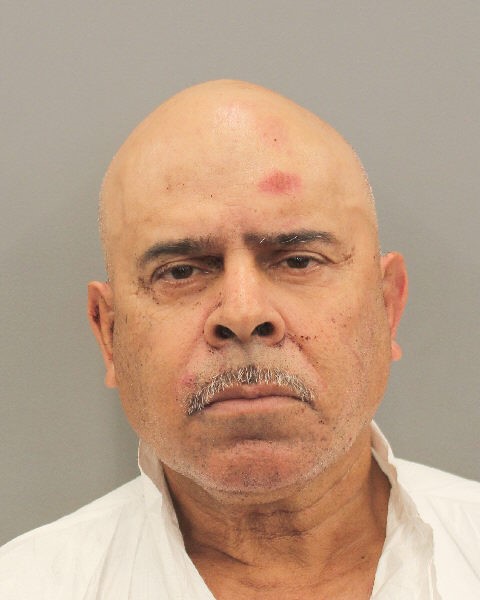 Raymundo Velasquez Ruiz



VHS/SOA 3-13-23
Inc. #035457123
For additional information, please contact the HPD Office of Community Affairs at 713-308-3200.