>
Police
>
News Release
POLICE Department
UPDATE: Surveillance Video of Persons on Interest in Fatal Shooting at 10815 Beechnut Street
March 22, 2023 - Houston police have released surveillance images of a man and woman sought for questioning in the fatal shooting of three men at 100815 Beechnut Street about 5:40 a.m. on Sunday (March 19).

The surveillance video and photo of the persons of interest is attached to this news release. The unknown male, believed to be in his 20s or 30s, was last seen wearing a white jacket and blue jeans.

The identities of the victims are pending notifications to family members by the Harris County Institute of Forensic Sciences.

HPD Homicide Division Sergeant A. Lopez and N. Sharp reported:

HPD patrol officers responded to a person down call in a strip center parking lot at the above address and found the victims suffering from multiple gunshot wounds. Houston Fire Department paramedics pronounced them deceased at the scene.

Investigators learned the victims were engaged in a possible argument with an unknown Hispanic male. He was accompanied by an unknown Hispanic female. They both fled the scene after the shooting.

Anyone with information on the identities of the unknown persons of interest or in this case is urged to contact the HPD Homicide Division at 713-308-3600 or speak anonymously to Crime Stoppers at 713-222-TIPS.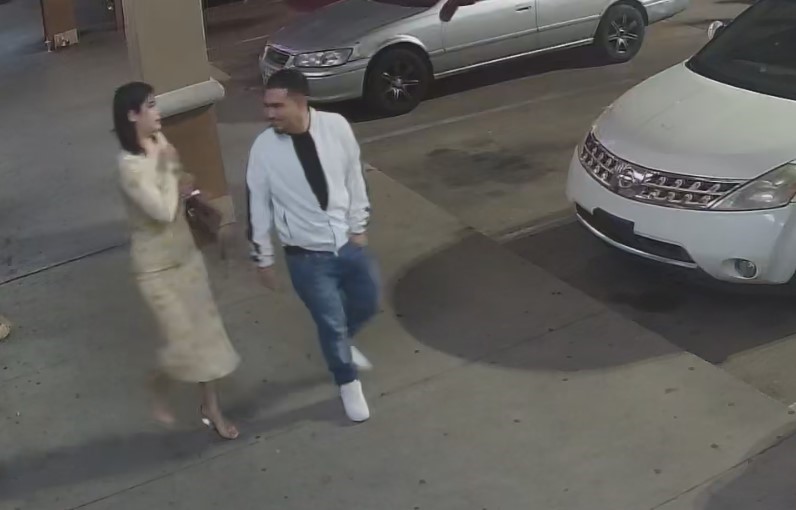 Persons of Interest
Update SOA/VHS 3-22-23
SOA/VHS 3-20-23
Inc. #039038123
For additional information, please contact the HPD Office of Community Affairs at 713-308-3200.