>
Police
>
News Release
POLICE Department
UPDATE: Suspect Arrested, Charged in Fatal Shooting at 1920 Wirt Road
May 4, 2023 - Charges have been filed against a suspect arrested in the fatal shooting of one man and the wounding of another man that occurred at 1920 Wirt Road about 11:50 p.m. on Tuesday (May 2).

The suspect, Hector Cervantes, 21, is charged with murder and aggravated assault with a deadly weapon in the 248th State District Court. His booking photo is attached to this this news release.

He's accused in the killing of Carlos Diaz, 27.

A second male, 19, suffered multiple gunshot wounds and was transported to an area hospital.

HPD Homicide Division Sergeant A. Lopez and Detective N. Sharp reported:

Officers responded to a report of a shooting at the above address and found one male suffering from multiple gunshot wounds. Responding Houston Fire Department paramedics pronounced the male deceased at the scene. A second male had been transported to an area hospital by private vehicle.

Further investigation and evidence from the scene indicated the two males arrived at the location and Cervantes and a person of interest appeared to be waiting for them. The person of interest (pictured below in the blue shirt) and the two victims began fighting. As the three engaged in a physical altercation, the Cervantes shot both victims multiple times, then fled the scene on foot.

On Wednesday (May 3), members of the HPD Northwest Crime Suppression Team arrested Cervantes and he was subsequently charged for his role in the shooting and assault.

The male in the blue shirt is wanted for questioning.

Anyone with information on the identity of person of interest or in this case is urged to contact the HPD Homicide Division at 713-308-3600 or speak anonymously with Crime Stoppers at 713-222-TIPS.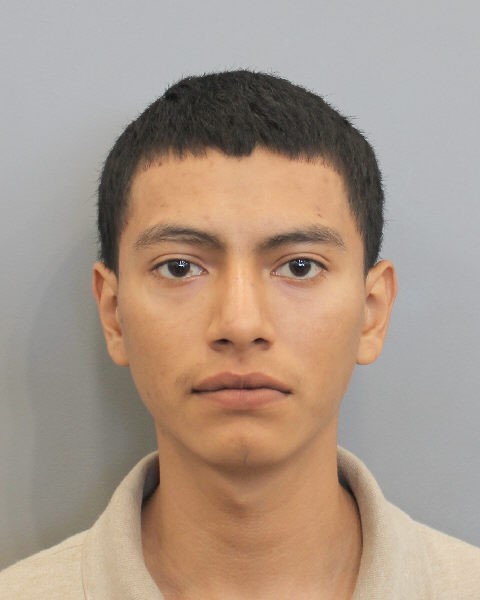 Hector Cervantes



Person of interest & Cervantes (black hoodie)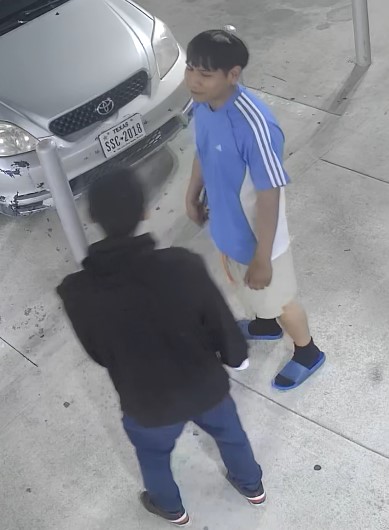 Person of interest & Cervantes (black hoodie)



SOA/JKS 5-4-23
JKS/VHS 5-3-23
Inc. #062197323
For additional information, please contact the HPD Office of Community Affairs at 713-308-3200.