>
Police
>
News Release
POLICE Department
Suspect Wanted, Charged in Assault Incident at 14200 Park Row
May 4, 2023 - Houston police are asking for the public's assistance in locating a suspect wanted and charged in the assault of a woman found at 14200 Park Row at about 6:10 a.m. on February 15.

The suspect, Cesar Orlando Castro Serrano, 24, is charged with aggravated assault with a deadly weapon and aggravated kidnapping in the 174th State District Court. A 2022 booking photo of Castro Serrano, who is not in custody, is attached to this news release.

He is accused in the assault of a woman, 22.

HPD Major Assaults and Family Violence Division Detectives J. Blum and M. Deleon reported:

HPD patrol officers responded to an assault call in a wooded area behind an apartment complex at the above address. They found the victim suffering from blunt force trauma to the back of her head and other injuries to her body. Houston Fire Department paramedics transported her to an area hospital in critical condition.

Investigators learned the victim was struck in the back of the head with a tire iron, sexually assaulted, and left at the location.

Further investigation identified Castro Serrano as the suspect in this incident and he was charged on March 23. Castro Serrano remains at large and considered to be armed and dangerous.

Anyone with information on the whereabouts of Cesar Orlando Castro Serrano or in this case is urged to contact the HPD Major Assaults & Family Violence Division at 713-308-8800 or speak anonymously to Crime Stoppers at 713-222-TIPS.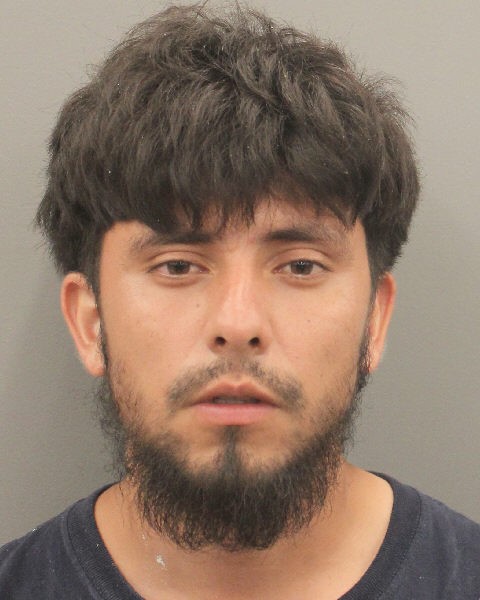 Cesar Orlando Castro Serrano (2022 booking photo)



SOA/VHS 5-4-23
Inc. #022624623
For additional information, please contact the HPD Office of Community Affairs at 713-308-3200.