>
Police
>
News Release
POLICE Department
Suspect Arrested, Charged in shootings at 7200 Bellerive Drive
May 4, 2023 - Charges have been filed against a suspect arrested in a shooting at 7205 Bellerive Drive that occurred about 9 p.m. on March 21 and a second shooting that occurred at 7203 Bellerive Drive about 5:15 p.m. on Sunday (April 30).

The suspect, Jdarrius Peoples, 17, is charged with aggravated robbery and deadly conduct - discharge of a firearm in the 180th State District Court. His booking photo is attached to this news release.

He is accused in the shooting of two males, 27 & 47.

HPD Major Assaults and Family Violence Division Sergeant V. Garcia and Detective I. Rios-Hernandez reported:

On March 21, HPD patrol officers were dispatched to an alarm at a business at 7205 Bellerive Drive. Officers found the victim (27 year-old male) suffering from a gunshot wound inside the business. They later learned the male was inside his vehicle in the parking lot of the business with an acquaintance in the front passenger seat when an unknown male (suspect) entered the back seat. The victim confronted the suspect who fired a shot. The victim exited the vehicle and went inside the business to ask for help. The suspect and acquaintance fled the scene in the victim's vehicle.

Houston Fire Department paramedics transported him to an area hospital in critical condition. He has since been discharged.

On April 30, HPD patrol officers responded to a shooting call at 7203 Bellerive Drive. They learned a suspect discharged a firearm multiple times in the parking lot of a business. One male, 47, was grazed by a bullet.

Further investigation identified Peoples as the suspect in both incidents. Members of the HPD Midwest Crime Suppression Team arrested Peoples on Monday (May1) and he was subsequently charged for his role in both incidents.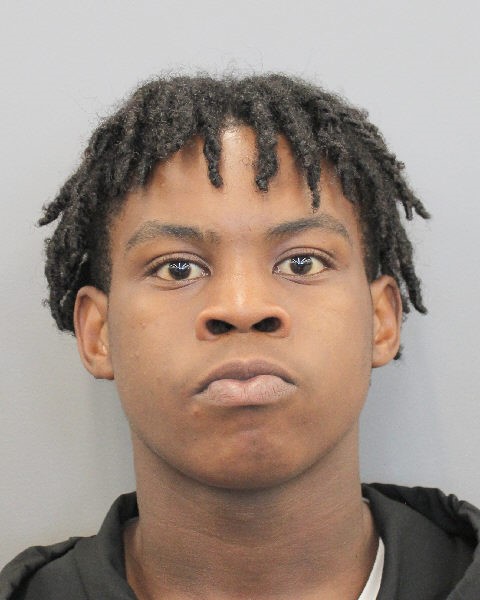 Jdarrius Peoples



SOA/JKS 5/4/23
Inc. #040314223 & #060901323
For additional information, please contact the HPD Office of Community Affairs at 713-308-3200.