>
Police
>
News Release
POLICE Department
Suspects Arrested, Charged in Kidnapping Incident at 5300 Huckleberry Lane
May 5, 2023 - Charges have been filed against a second suspect in the fatal shooting of a transgender female found at 600 Centerwood Drive about 1:45 a.m. on July 29, 2022.

The suspect, Oscar Ariel Sierra, 18, is charged with capital murder in the 185th State District Court. A 2022 booking photo of Sierra, who was already in custody on an unrelated charge, is attached to this news release.

A second male suspect, 17 (16 at the time of the incident), was referred to Harris County Juvenile Probation authorities on a charge of capital murder.

They are accused for their roles in the killing of Marisela Castro, 39.

HPD Homicide Division Sergeant T. Simmons and Detectives M. Perez, J. Wallschlaeger and P. Pak reported:

HPD patrol officers responded to a shooting call and found the victim lying in the roadway at the above address. Houston Fire Department paramedics pronounced the victim, later identified as Ms. Castro, deceased.

A preliminary investigation determined Castro and another person exited her vehicle after it was parked. A suspect shot Castro and then fled the scene in her vehicle. At least one other suspect was seen in the vehicle. Both suspects abandoned the vehicle a short distance from the shooting scene and then fled on foot.

Further investigation identified the juvenile male as one of the suspects, not believed to be the shooter. He was arrested on March 14 and subsequently charged.

Additional investigation identified Sierra as the shooter. He is currently in the Harris County Joint Processing Center and was charged for his role in this incident on Thursday (May 4).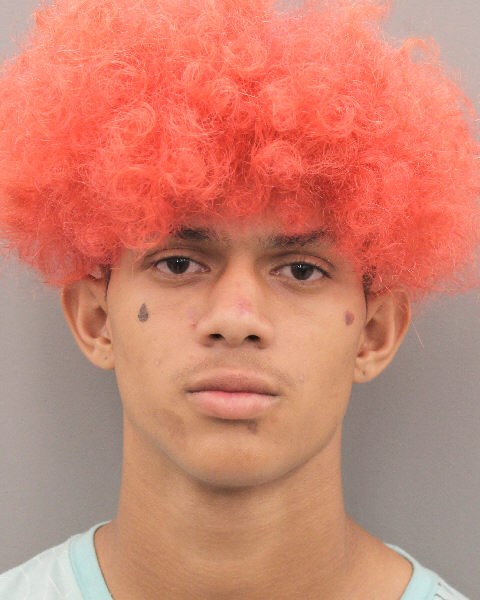 Oscar Ariel Sierra



2nd Update: SOA/JKS 5-5-23
Update: VHS/JFC 3-16-23
VHS/SOA 7-29-22
Inc. #100429222
For additional information, please contact the HPD Office of Community Affairs at 713-308-3200.