>
Police
>
News Release
POLICE Department
Suspect Arrested, Charged in Shooting at 8599 West Bellfort Avenue
May 8, 2023 - Charges have been filed against a suspect arrested in the shooting of a juvenile male at 8599 West Bellfort Avenue about 7:50 a.m. on April 12.

The suspect, Bairon Guerra, 17, is charged with six counts of aggravated assault with a deadly weapon in the 183rd State District Court. A booking photo of Guerra is attached to this news release.

The victim, 14, was transported to an area hospital with a gunshot wound to the abdomen. He was treated for his injuries and released.

HPD Major Assaults & Family Violence Division Detectives S. Hall and B. Godoy reported:

Officers were dispatched to a shooting call in the parking lot of a strip center at the above address and located the male victim, who was struck by gunfire. Further investigation revealed the shooting stemmed from an altercation between the suspect and another juvenile. As the suspect was firing a rifle towards the juvenile running across the street, the suspect struck a moving vehicle and a juvenile male was struck. The suspect fled the scene in a silver Toyota SUV. The victim was transported to an area hospital in stable condition. There were no other injuries.

Further investigation led to the identity of Guerra as the suspect. He was arrested last Thursday (May 4) without incident and subsequently charged for his role in the shooting.

Anyone with additional information in this case is urged to contact the HPD Major Assaults & Family Violence Division at 713-308-8800.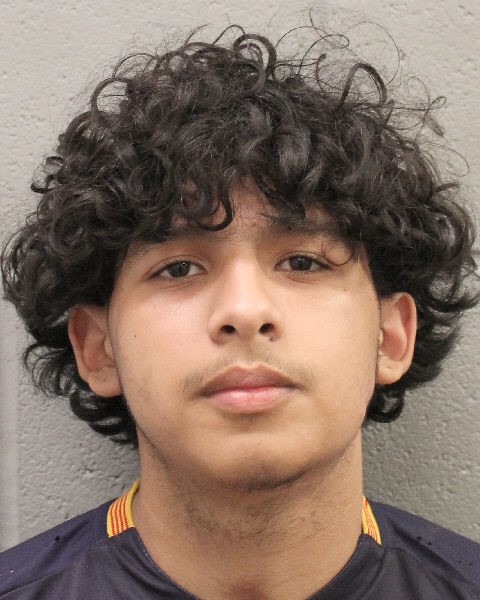 Bairon Guerra



JFC/VHS 5-8-23
Inc #051218823
For additional information, please contact the HPD Office of Community Affairs at 713-308-3200.