>
Police
>
News Release
POLICE Department
Suspect Arrested, Charged in Shooting Incident at 10202 Forum Park Drive
May 12, 2023 - Houston police have arrested a suspect who discharged a firearm at HPD officers at 10202 Forum Park Drive about 1:30 p.m. on Thursday (May 11).

The suspect, Edwin Lopez, 41, is charged with aggravated assault against a public servant in the 209th State District Court. A booking photo of Lopez is attached to this news release.

Senior Police Officer M. Hunter, who discharged his duty weapon, sustained a graze wound to the arm. He is assigned to the Westside Patrol Division and was sworn in as an officer in October 2008.

HPD Special Investigations Unit Sergeant E. Wohlgemuth and Officers J. Kosler, C. Walker and D. Escobar reported:

Westside Patrol Division officers responded to a report of a discharge of firearms at an apartment at the above address. As the officers approached the door of the apartment where the suspect was believed to be, Lopez opened the door and fired a gunshot at the officers. Officer Hunter returned fire toward the suspect and then backed up to a safe location.

A few minutes later, Lopez exited the apartment with gun in hand. He was given verbal commands to drop the gun, which he did, and was then taken into custody without further incident.

Lopez was not injured in the incident. Officer Hunter was hit by shrapnel from Lopez's gun and was treated at the scene.

As is customary in officer-involved shootings within Houston city limits, this case is being investigated by the HPD Special Investigations Unit, the Internal Affairs Division and the Harris County District Attorney's Office.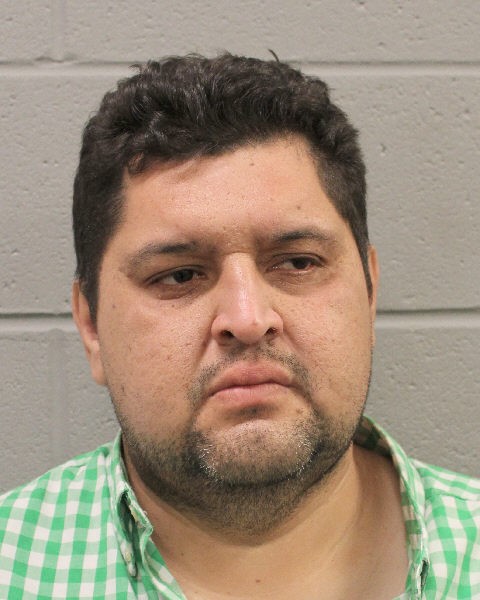 Edwin Lopez



JKS/JFC 5-12-23
Inc. #066628223
For additional information, please contact the HPD Office of Community Affairs at 713-308-3200.