>
Police
>
News Release
POLICE Department
UPDATE: Suspect Charged, Wanted in Fatal Shooting at 8700 Gustine Lane
November 3, 2023 - Charges have been filed against a suspect wanted in the fatal shooting of a woman at 8700 Gustine Lane that occurred about 5:20 p.m. on October 8.

The suspect, Roger Betancourt-Castillo, 40, is charged with murder in the 228th State District Court. Photos of Betancourt-Castillo, who is not in custody, are attached to this news release.

The victim is identified as Miriam Martinez Pol, 56.

HPD Homicide Division Detective D. Davis and Officer D. Lunceford reported:

Officers responded to a report of a female gunshot victim in an apartment at the above address and found Ms. Martinez Pol suffering from an apparent gunshot wound. She was transported to Memorial Hermann - Texas Medical Center and was pronounced deceased.

Further investigation identified Betancourt-Castillo, the victim's ex-boyfriend, as the suspect in this case. The Harris County District Attorney's Office was contacted and a murder charge was filed. Betancourt-Castillo remains at -large.

Anyone with information on the whereabouts of Roger Betancourt-Castillo is urged to contact the HPD Homicide Division at 713-308-3600 or speak anonymously with Crime Stoppers at 713-222-TIPS.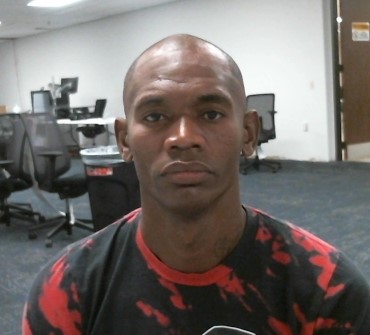 WANTED: Roger Betancourt-Castillo




WANTED: Roger Betancourt-Castillo



Update: VHS/JFC 11-3-23
JKS/VHS 10-9-23
Inc. #144511923


For additional information, please contact the HPD Office of Community Affairs at 713-308-3200.