>
Police
>
News Release
POLICE Department
2ND UPDATE: Wanted Suspect Arrested in May Fatal Shooting at 979 Grenshaw Street
September 14, 2023 - A suspect charged and wanted in a shooting incident that resulted in the death of a male and the wounding of another at 979 Grenshaw Street about 10:40 p.m. on May 12 has been arrested.

The suspect, Isaac Nathaniel Rapalo, 18, is charged with aggravated robbery with a deadly weapon in the 339th State District Court. A booking photo of Rapalo is attached to this news release.

The deceased male is identified as Benjamin Mead Jr., 18.

HPD Homicide Division Sergeant B. Roberts and Detective L. Lange reported:

Officers responded to a report of a shooting in the 9700 block of Maxroy Road and, upon arrival, found two males (later identified as Mead and Rapalo) inside a silver Chevrolet sedan that had crashed into a tree. Mead was pronounced decased at the scene. Rapalo was transported by paramedics to an area hospital where he was treated and released.

Further investigation revealed Mead and Rapalo were attempting to commit a robbery at a park at 979 Grenshaw Street. At least one of the three individuals who were robbed fired shots at the suspects, striking them. Mead and Rapalo fled the location and subsequently crashed on Maxroy Road.

Investigators consulted with the Harris County District Attorney's Office and charges were subsequently filed against Rapalo. He was arrested on Wednesday (Sept. 13) by deputies with the Harris County Sheriff's Office.

The shooting incident will be presented to a Harris County grand jury.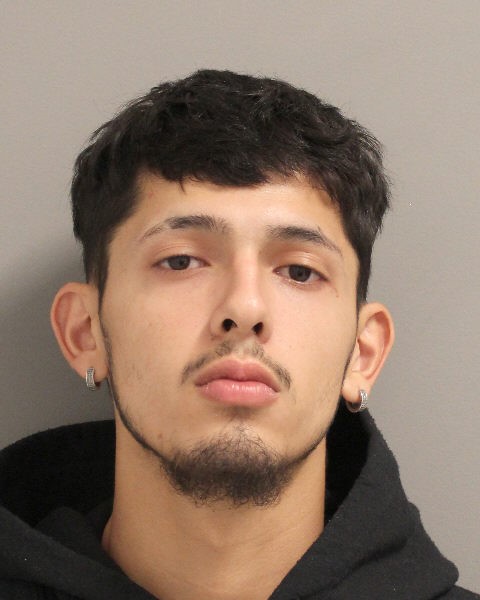 Isaac Nathaniel Rapalo



2nd Update: SOA/JKS 9-14-23
Update: SOA/VHS 9-14-23
JKS/SOA 5/15/23
Inc. #067493823


For additional information, please contact the HPD Office of Community Affairs at 713-308-3200.