>
Police
>
News Release
POLICE Department
UPDATE: Person of Interest Sought in Fatal Shooting at 2800 West Gulf Bank Road
September 18, 2023 - Houston police are asking for the public's assistance in locating a person of interest wanted for questioning in the fatal shooting of a woman and wounding of a man at 2800 West Gulf Bank Road about 2:45 a.m. on Sept. 7.

The person of interest is identified as Dominique Menefee, 30. An August booking photo of Menefee is attached to this news release.

The deceased victim is identified as Sherniqua Banks, 34.

The male victim, 41, is expected to survive his injuries.

HPD Homicide Division Sergeant K. Meek and Detectives M. Perez and M. Castillo reported:

Officers were dispatched to a shooting call at the above address and observed the victims inside a crashed vehicle. The female, later identified as Ms. Banks, was in the driver's seat and the male was a front passenger. Both had multiple gunshot wounds. Paramedics pronounced Banks deceased and transported the male to the hospital. Banks' son, 3 years of age, a backseat passenger, was not injured.

According to a witness, the victims' vehicle and another vehicle were traveling eastbound on West Gulf Bank Road when a suspect(s) in that other vehicle began to shoot at the victims' vehicle. The witness stated the suspect's vehicle had a tire blow out after it hit the curb and left the scene. Officers located a vehicle nearby with matching damage and detained two people.

The two individuals were questioned and released without charges filed at this time. It was believed a third individual, the shooter, fled on foot prior to officers' arrival.

Further investigation identified Menefee as a person of interest in this case.

Anyone with information about Dominique Menefee's whereabouts or in this case is urged to contact the HPD Homicide Division at 713-308-3600 or speak anonymously with Crime Stoppers at 713-222-TIPS.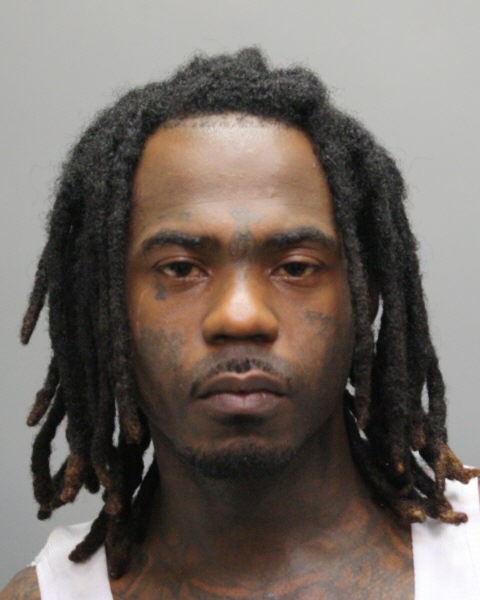 Dominique Menefee



Update: SOA/VHS 9-18-23
JFC/VHS 9-7-23
Inc #128066723
For additional information, please contact the HPD Office of Community Affairs at 713-308-3200.